'Phantom of the Opera' actor Murray Melvin dead aged 90 after fall
After decades at home on the big and small screens, as well as in theatre, iconic 'Phantom of the Opera' actor Murray Melvin has died aged 90.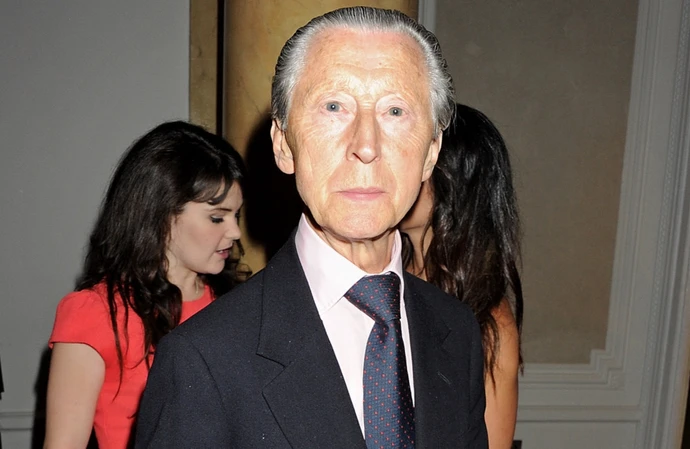 Iconic 'Phantom of the Opera' actor Murray Melvin has died aged 90.
The veteran star who worked with the likes of Michael Caine and Stanley Kubrick, and acclaimed for his role in 'Doctor Who' spin-off 'Torchwood', passed away at hospital on Friday (14.04.23) after a fall from which he never fully recovered.
Kerry Kyriacos Michael MBE, creative director at Theatro Technis, announced Murray's death on Twitter by saying: "It's with great sadness that I have to announce the death of Murray Melvin – actor, director and theatre archivist.
"He had a fall in December, from which he never fully recovered. He died at St Thomas' Hospital on Friday, 14th April, aged 90.
"He was one of my closest friends and will be missed by so many of us who had the privilege to know him."
Tributes that poured in following the announcement included one from 'Doctor Who' writer Russell T Davies, 59, who said on Instagram: "Murray Melvin (1932-2023), bless him, he played the wonderful villain in 'Torchwood', Bilis Manger, and he loved it! But what a career!
"He created the great, gay Geoffrey in 'A Taste of Honey', on stage and on film. Tons of work with Joan Littlewood and Ken Russell. Amazing. Such a gent.
"He lived through a century that saw the understanding of his identity change so profoundly, and he did so with dignity, class and wit.
"His last email to me ended, 'Take care, we still cannot afford to take chances.' "Oh he was wise. Night, Murray."
Born on 10 August, 1932, in London, the actor rose to fame playing gay art student Geoffrey in the film adaptation of Shelagh Delaney's play of the same name 'A Taste of Honey', and became an integral member of Joan Littlewood's 'Theatre Workshop' company.
He went on to star in films such as 1966's 'Alfie' alongside Michael Caine, Stanley Kubrick's epic 'Barry Lyndon' and the 2004 version of 'The Phantom of the Opera'.
Melvin won the BAFTA film award for Most Promising Newcomer and Cannes Film Festival Best Actor award for his role in 'A Taste of Honey' in 1961.
He also starred in 'The Devils', 'Ghost Story' and more recently 'The Lost City of Z' in 2017 alongside Charlie Hunnam, Robert Pattinson and Sienna Miller.