Stormy Daniels fears her Donald Trump scandal may lead to 'worse' US president being elected
After putting herself in the centre of a storm by claiming she had a fling with Donald Trump in 2006, Stormy Daniels now fears the scandal could lead to a "worse" US president than the former 'Apprentice' judge gaining power.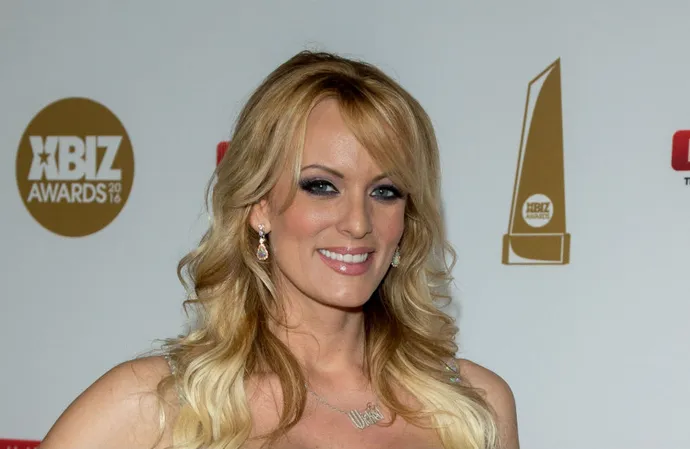 Stormy Daniels fears her Donald Trump scandal could lead to a "worse" US president gaining power.
The former porn star, 44, who is at the centre of Donald Trump's historic indictment, says if a better leader than the former 'Apprentice' judge, 76, isn't elected to run America in 2024, then speaking out about her alleged fling with the former commander-in-chief will have been for nothing.
She told Page Six when we asked if it would all be worthwhile if the scandal prevented Trump from being re-elected next year: "It depends on who would get elected instead. It could be even worse.
"And then I've made the most terrible mistake."
Stormy, who claims to have had sex with Trump in his suite at a resort in Lake Tahoe, California, added when quizzed about what she'd do differently if she could have her time again: "Not go to that hotel room."
Trump is expected back in court in December in Manhattan after pleading not guilty to 34 counts of falsifying business record charges, thought to be linked to an alleged $130,000 hush money payment to porn star Stormy in the run-up to his 2016 presidential campaign after she claimed they had a fling – which he denies.
Stormy claims the money was paid by Michael Cohen, Trump's former lawyer, who the ex-president is now suing for more than $500 million, according to a filing in a Florida court.
Trump has said he will still run for president even if convicted, and if he wins the Republican presidential nomination for the 2024 race to become the US' next leader, he is likely to face President Biden, who said on Monday he planned to seek re-election, but no formal announcement has been made.
Biden, 80, told NBC News: "I plan on running, but we're not prepared to announce it yet."