Sarah Ferguson 'left off King Charles' 2,000-strong coronation guest list'
Despite knowing King Charles for decades, Sarah Ferguson has reportedly been left off his 2,000-strong coronation guest list.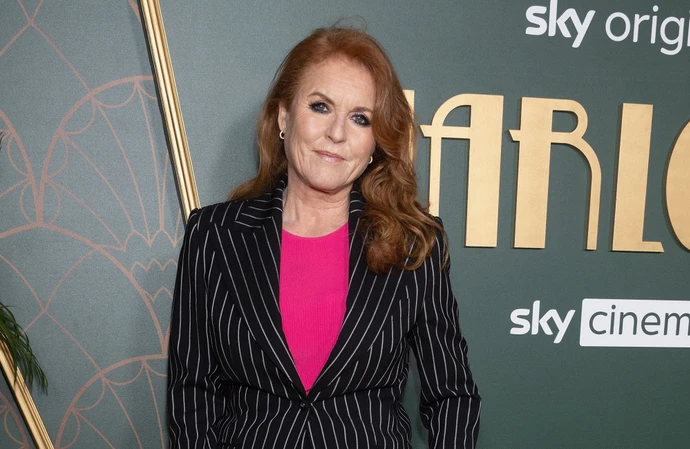 Sarah Ferguson has reportedly been left off King Charles' 2,000-strong coronation guest list.
The Duchess of York, 63, is said to be set to watch the event on 6 May on TV at Royal Lodge, the home she still shares with her her ex-husband Prince Andrew, who she divorced in 1996 after 10 years of marriage.
But royal sources told The Sun, which reported the claim she is not invited to the ceremony at London's Westminster Abbey, there is "no ill-will towards Fergie".
The newspaper added Sarah and Andrew's daughters, princesses Eugenie, 33, and Beatrice, 34, are expected to be at the Westminster Abbey event.
Royal author Phil Dampier told The Sun: "I'm sure Fergie will be disappointed but she has had many years of ups and downs in her relationship with the Royal Family, and I'm sure she will accept it.
"The Queen had a soft spot for Fergie and Charles was generous in inviting her to Christmas. But on a formal occasion he probably feels a line has to be drawn.
"Space is limited and some hard decisions have had to be made.
"The fact is Fergie and Prince Andrew split up more than 30 years ago so she cannot expect to be at the top of the royal pecking order."
Sarah had admitted she didn't expect to get an invite to the coronation and said she had plans to watch the event in a "little tea room".
She told ITV's 'Loose Women': "I personally will be having a little tea room and coronation chicken sandwich and putting out the bunting.
"I think he's going to be an amazing King and with the lovely Camilla by his side."
Speaking about how Queen Consort Camilla, 75, is set to have the 'Consort' dropped from her title when she is crowned alongside 74-year-old Charles: "I think it's great that it's the Queen, it's not the Queen Consort."
Sarah was reportedly frozen out of the royal family for a period by the Queen's late husband Prince Philip after infamous intimate pictures emerged showing her and financial advisor John Bryan on holiday together in the summer of 1992.
His anger was said to be so intense he spent years being unable to bear being in the same room as Sarah.
But decades later they came together when they attended the October 2018 wedding of her daughter Princess Eugenie and Jack Brooksbank.
Charles is reportedly only inviting 15 senior working royals to greet royal fans from the Buckingham Palace balcony on the day of his coronation, and it is not yet know if Prince Harry and his wife Meghan will attend the ceremony despite it only being a month away.