King Charles 'has only ONCE rehearsed upcoming coronation'
Despite a huge global audience going to be watching, King Charles has reportedly only once rehearsed his upcoming coronation.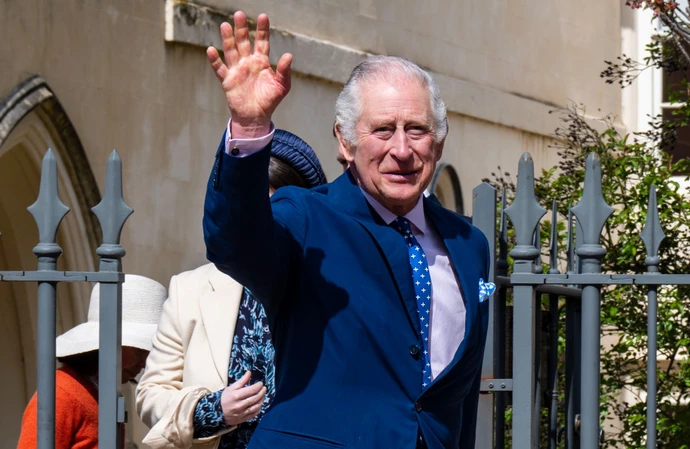 King Charles has reportedly only once rehearsed his upcoming coronation.
The monarch, 74, due to be crowned alongside his wife Queen Consort Camilla, 75, at London's Westminster Abbey on 6 May, is also said to have completed the run-through without the ceremonial robes he'll be wearing on the day.
But royal aides are thought to be building up to a "crescendo" of rehearsals, according to the Daily Telegraph, which claimed he had only done one so far.
The newspaper added the practices will be "culminating in a full dress rehearsal at the Abbey", which it said is rumoured to be taking place on 29 April.
It added: "The Telegraph understands that just one rehearsal has taken place that was neither timed nor in Coronation dress."
Charles is said to have wanted a "slimmed down" coronation in light of the cost of living crisis gripping Britain.
Prince Harry will be attending the coronation, but without his wife Meghan, Duchess of Sussex, it was confirmed on Wednesday. (12.04.23)
The couple's attendance had been the source of much speculation after they failed to RSVP to Charles' invite by the deadline of 3 April before it was announced Harry, 38, would be present, while Meghan, 41, and their two children, Prince Archie, three, and 22-month-old Princess Lilibet, will remain at their family home in California.
An official statement from the Palace said: "Buckingham Palace is pleased to confirm that the Duke of Sussex will attend the Coronation Service at Westminster Abbey on 6 May. The Duchess of Sussex will remain in California with Prince Archie and Princess Lilibet."
As Harry and Meghan are no longer full-time working royals they wouldn't have had a formal role in the ceremony.
Amongst the royal family members expected to join the king and queen in the carriage procession from Westminster Abbey to Buckingham Palace after the crowning and enthronement ceremony, include the Prince and Princess of Wales – Harry's older brother William and sister-in-law Catherine – and their children, Prince George, Princess Charlotte, and Prince Louis, Princess Anne and her husband Vice Admiral Sir Timothy Laurence and the Duke and Duchess of Edinburgh among others.
Meghan and her children's absences will mean Charles has still only seen his granddaughter Lilibet once, when the family briefly returned to the UK to attend a service of thanksgiving for the late Queen Elizabeth's Platinum Jubilee in June 2022.
The coronation date falls on the same day as Prince Archie's fourth birthday and Harry's attendance at the coronation will be the first time he has seen his family since the Queen's funeral in September 2022 after she died in September aged 96.