John Lydon didn't see wife's Alzheimer's as 'curse': 'It was a gift from God'
John Lydon said in an interview just days before his spouse Nora Forster passed away that his late wife's battle with Alzheimer's was a "gift from God".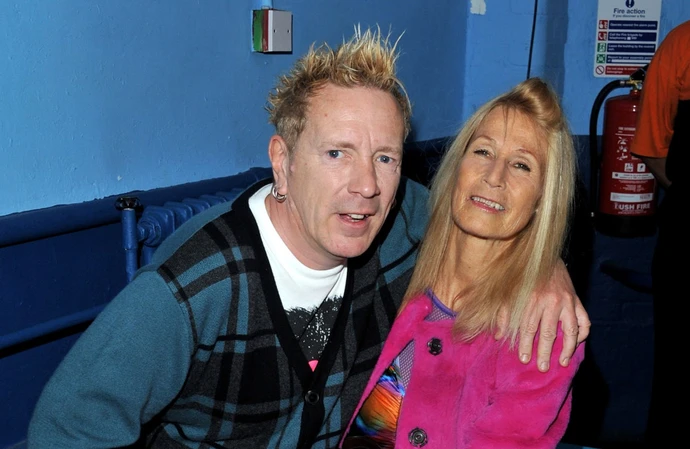 John Lydon saw his late wife's battle with Alzheimer's as a "gift from God".
The 67-year-old rocker insisted seeing Nora Forster - who died last Friday (07.04.23) aged 80 - go through a decline due to the disease hadn't been a "curse" because it was an opportunity for "enormous self-reflection".
In an interview conducted just days before Nora passed away, John told Telegraph.co.uk: "All the sadness I had to go through [when Nora became ill] is self-inflicted on myself and I'm seeing the light in it now.
"In an odd weird way this is actually a gift from God, not a curse. Because it offers enormous self-reflection. And it reminds me of that famous tradition in the Lydon family, 'Don't have self-pity – all it does is arm your enemies.'"
The PiL frontman was reassured by the fact Nora knew she was "loved".
He said: "She is loved, and she knows she is loved. And her personality has always been vivacious, outgoing, bright and looking for the best in things."
And John was adamant he didn't want people to pity him or his beloved wife.
He said: "We know there's people worse off than us. A lot of the media have slanted it into some kind of self-pitying dirge about our situation. We're dealing with it the best we can. That's our advice to others – let's just help each other a little bit more," he said.
Meanwhile, the 'Hawaii' singer branded the late Vivienne Westwood - who helped shape the image of his former band the Sex Pistols alongside her then-partner, the group's manager Malcolm McLaren - "lethally vindictive" but admitted he would miss the presence of the fashion designer.
He said: "Vivienne was one of the hardest women in the world to have to deal with. No sense of humour. Lethally vindictive, and always displayed a vicious animosity towards me. So, yes, she will be missed. I respected her completely as a fully-blown character."