'Like a mother': Travis Barker's son had special praise for Kourtney Kardashian in wedding speech
Travis Barker's son praised Kourtney Kardashian for looking out for him "like a mother" during his speech at the couple's wedding.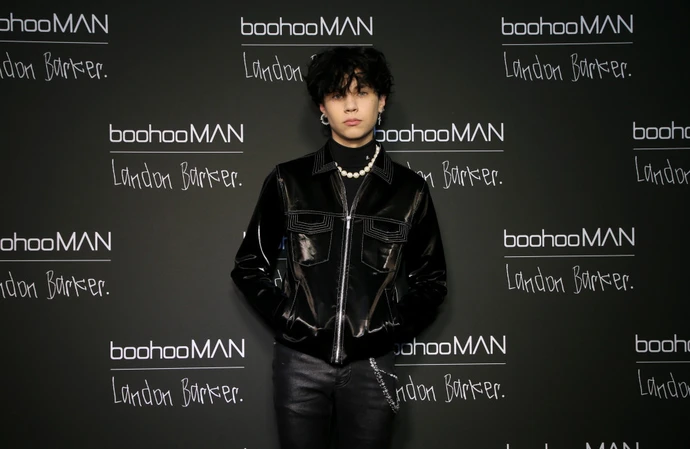 Travis Barker's son says Kourtney Kardashian is "like a mother" to him.
The Blink-182 frontman's eldest child, 19-year-old Landon Barker - who he has with ex-wife Shanna Moakler - gave a touching speech at the couple's Italian wedding, in which he celebrated his "great" dad and new stepmother.
In the couple's Hulu wedding special, 'Til Death Do Us Part Kourtney and Travis', Landon was shown giving his speech and said he was "so thankful to have such a great dad in my life."
He thanked the Kardashian family for being welcoming and told Kourtney: "You look out for me like a mother and have always had my back."
Landon also gave a brief speech at the welcome dinner that launched the wedding weekend but pledged to "keep it short and sweet".
He cheered: "I'm happy for everyone here and so excited for the wedding. Long live Kravis!"
Meanwhile, before the Italian wedding, Kourtney - who has Mason, 13, Penelope, 10, and eight-year-old Reign with former partner Scott Disick - got some advice on making her entrance from her sister Kim Kardashian, who had also opted for the European country when she and now-former husband Kanye West tied the knot in 2014.
In another scene on the TV special, Kim told her sister: "The one piece of advice that I'll give you is when I was walking down the aisle in Italy and I had the long train, I was so nervous that it was going to come off that I walked so fast."
Kourtney asked: "So you're saying walk slow?"
Kim stressed: "Walk slow, take it in, this only happens once."
But walking speed was the least of Kourtney's problems because the lengthy veil she wore with her custom Dolce + Gabbana minidress kept getting caught on nearby bushes as she tried to walk down a steep staircase.
She later asked the groom: "Did you realise that I was getting stuck?"
Travis - who also has Alabama, 17, and stepdaughter Atiana, 23, with Shanna - replied: "No, I was in the zone."