Oscar winner Jamie Foxx recovering after suffering 'medical complication'
Jamie Foxx was hospitalised two days after filming his upcoming movie in Atlanta, Georgia.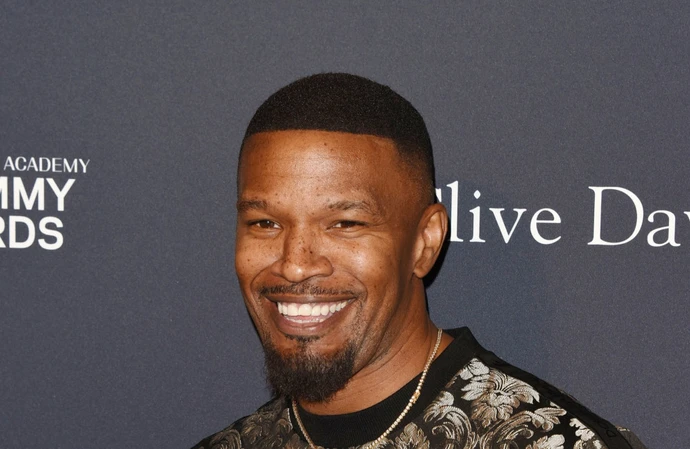 Jamie Foxx is "on his way to recovery" after suffering a "medical complication".
The 55-year-old actor was hospitalised following an incident on Tuesday (11.04.23), and his daughter has thanked fans for their "prayers" and asked for "privacy" at this time.
Corinne Foxx, 29, wrote on Instagram: "We wanted to share that my father, Jamie Foxx, experienced a medical complication yesterday.
"Luckily, due to quick action and great care, he is already on his way to recovery.
"We know how beloved he is and appreciate your prayers. The family asks for privacy during this time. Much love, The Foxx Family."
It's not known what caused the Oscar winner to require swift medical care at this time.
A source had told TMZ: "We're told his condition was serious enough that Jamie's family - some of whom were not in town - came to the hospital.
"He's communicating now, and that's good news."
Two days prior to the incident, the comedian was filming his upcoming Netflix action-comedy 'Back in Action' in Atlanta, Georgia.
The movie, which is Cameron Diaz's big comeback, was recently hit by a bomb scare.
The shoot in London was disrupted last month when the crew discovered an unexploded World War Two bomb close to where they had been planning to film a stunt scene on the River Thames.
Filming on the explosive scene at London's Royal Docks was cancelled and the police were called.
A source told The Sun newspaper: "The stunt was booked to take place last month at the dock. A 24-metre barrier was being erected into the river, where the explosion would take place.
"But it was during the building of the set that they believed they found what they thought to be an unexploded bomb in the water.
"Safety was the main priority, so after speaking with the police and relevant authorities the whole thing was cancelled."
The stunt was later filmed on green screen at a studio in Surrey along with another action shot which also had to be canned.
The insider added: "The cancellation was a massive blow to the film, which has already experienced a few issues ... It cost a huge amount of money and was a massive headache for everyone involved."