Demi Lovato: I'm in a really good place now
Demi Lovato is in a "really good place" but admitted that because she is so "happy", she is unsure what her next album will sound like.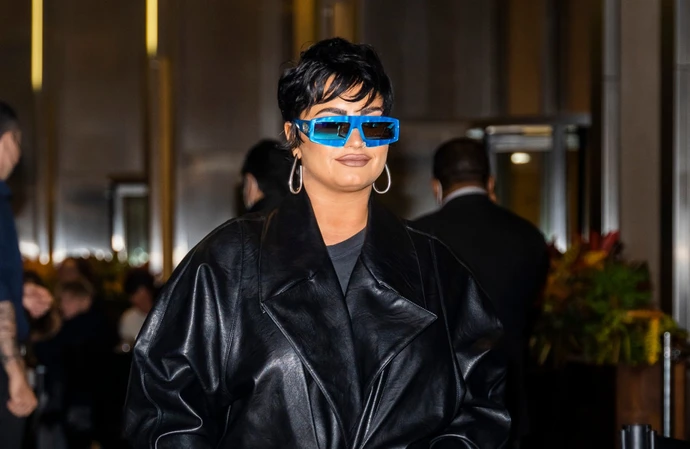 Demi Lovato is "in a really good place."
The 30-year-old pop star struggled with addiction in the years that followed her rise to fame as a child star on the Disney Channel and went on to adopt an emo image in her music but has been sober for over a year now and joked that she has "no idea" what she is going to write about on her next album because she is "so happy."
Speaking on 'CBS Mornings', she said: "I definitely am in a really good place. I don't know what I'm going to write about on my next album because I'm so happy. It is a really good feeling, but I don't know what I'm going to do. A bunch of sappy love songs for sure!"
The '29' hitmaker - who has been in a relationship with fellow musician Jute$ since August 2022 - previously admitted that she is now "in control" of her life since her tumultuous years and recently hinted that she would like to start a family.
She added: "I've really figured out who I am, and I say that a lot every time I get older but I've never felt so sure of myself and grounded. Staying true to who I am, growing and finding my own voice was really important to me, Now I understand that I am in control of my life, I make my own decisions and I am my own boss."
"My bucket list doesn't include things like jumping out of a plane because I've already done that and as I get older, I get more terrified of things so I will not be doing that again but things like having a family is really important to me. That's the substance of life."