Jeremy Renner's mum wants to have bonfire party for snowplow that nearly crushed him to death
Jeremy Renner has said he is banning his mum from having a bonfire party for the snowplow that nearly killed him – as he wants to to back to using his beloved machine.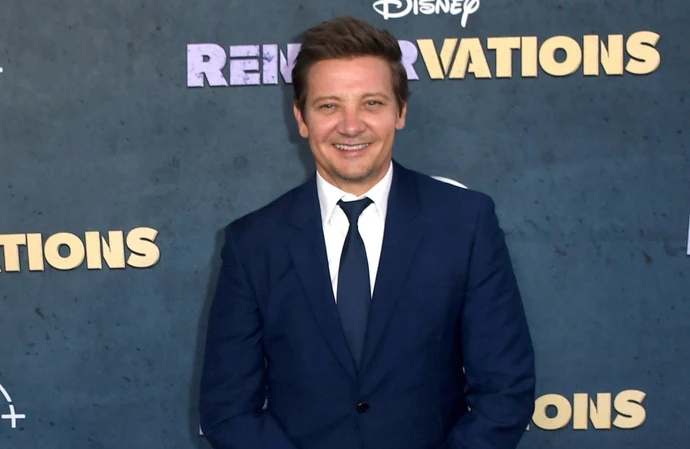 Jeremy Renner's mum wants to have a bonfire party for the snowplow that nearly killed the actor.
The 'Hurt Locker' star, 52, was left with 35 shattered bones and his chest and legs pulverised by his beloved Pistenbully Snowcat as he tried to stop it hurtling into his nephew on New Year's Day, and his mother Valerie now wants to hold a family celebration to toast his recovery where the 14,000-lb machine will be torched – but he won't allow it as he wants to go back to using it.
Jeremy said during a talk on Tuesday (11.04.23) at the Disney+ premiere of his new show, 'Rennervations': "It's a snowcat, and it's a necessity on the property because we got so much snow up there.
"My mom wants to light it on fire and have a big old party lighting it on fire, but the thing is amazing, and I love it. It's a necessity."
Jeremy added burning his beloved plow would stop "giant" snowfalls being cleared from his property, and he said about wanting to go back to using it: "I just gotta learn to drive it better," he said.
He also thanked his family and daughter Ava, 10, who he had with his ex-wife Sonni Pacheco, 32, for giving him the "love and support" to help him recover from his crash.
Jeremy added: "A lot of people, many of them here, were part of saving my life and keeping me alive. A lot of people are here to support the living part of this and the show.
"It takes a lot of people, took a lot of people. It starts with my family, my daughter and a big part of my recovery was the show."
The actor also recently said on 'Jeremy Renner: The Diane Sawyer Interview – A Story of Terror, Survival and Triumph' he wrote his "last words" to his family as he languished in hospital.
He said: "I'm writing down notes in my phone — my last words to my family."
Jeremy also told how he fears he would have died in the aftermath of the accident if his nephew – who he was trying to save being hit by the machine – had not been at his side.
The Hawkeye actor added: "If I was there, on my own, that would've been a horrible way to die.
"And surely, I would've. Surely. But I wasn't alone – my nephew (was there.) Sweet Alex. And the rest of the cavalry came."