Dallas star Charlene Tilton: The cast was one big family
Charlene Tilton has recalled the fun antics on the set of 'Dallas' and how the cast was like one big family.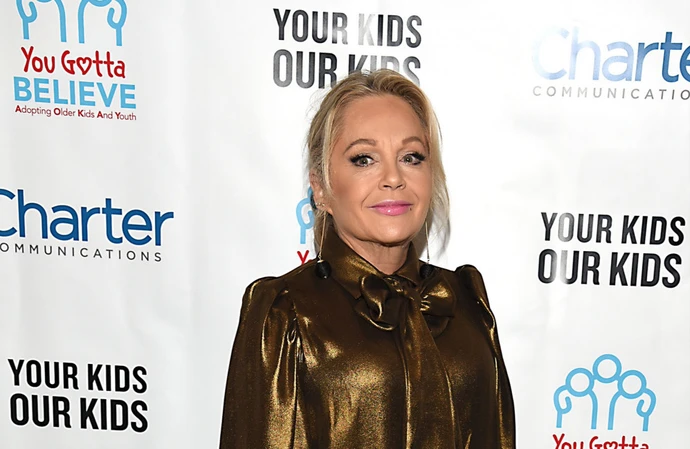 'Dallas' star Charlene Tilton says her co-stars kept her "grounded".
The 64-year-old actress - who played Lucy Ewing, the niece of brothers J. R. Ewing and Bobby Ewing, in the classic soap opera - met Larry Hagman (J.R.) at high school and regarded him as a surrogate father. When she was 7, Charlene auditioned and won the role of his alter ego's confused niece.
She told Closer US: "I was very fortunate that I had this group, our Dallas family, because they kept me grounded.
"We were a strong unit both on camera and off.
"I didn't go off and get into too much trouble!"
Charlene - whose movie credits include 'Freaky Friday' and 'Hemingway' - also revealed that Larry and Patrick Duffy (Bobby) were big pranksters on set.
She recalled: "Well, I know our gag reel is out there - there must be one floating around on YouTube. When you watch that, you see the extraordinary lengths Patrick Duffy and Larry Hagman would go to prank all of us.
"So we worked hard, but we had a really good time. It starts at the head, the person who is number one on the call sheet, and that was Larry Hagman. From day one, we were a unit. I was young, and I learned just by being with these incredible actors, such as Barbara Bel Geddes ( Miss Ellie) and Jim Davis (Jock).
"They all had such stellar work ethics."
Asked if she's still in touch with her castmates, she replied: "I was recently with Patrick Duffy and Linda Gray in Germany for ComicCon.
"It's just so lovely for the three of us to be together. Great conversations, great memories, catching up on what we're doing in our lives now. It was wonderful."
'Dallas' ran from April 2, 1978, to May 3, 1991, on CBS.