Ryan Reynolds awarded Freedom of Wrexham!
Ryan Reynolds and Rob McElhenney have been awarded the Freedom of Wrexham.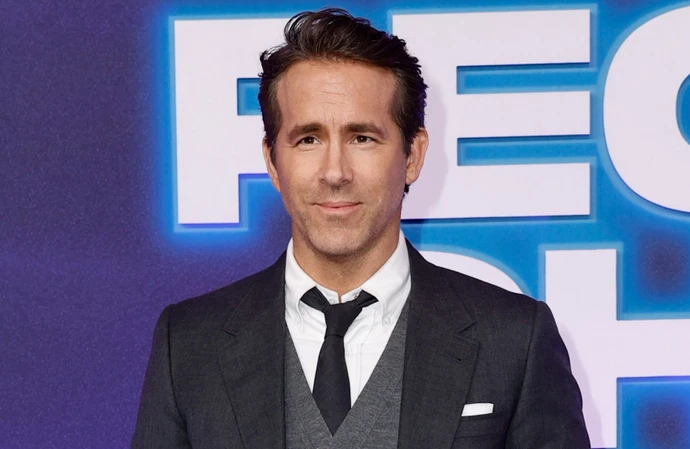 Ryan Reynolds has been awarded the Freedom of Wrexham.
The 46-year-old actor – who is the co-chairman of Welsh soccer team Wrexham AFC – and actor Rob McElhenney were awarded the honour shortly before Wrexham's dramatic 3-2 win over Notts County at The Racecourse on Monday (10.04.23).
During a ceremony at the city's Guildhall, Ryan - who joined forces with Rob to buy the club in 2021 - said: "I think back to that first moment. We were on Zoom speaking to the Wrexham Supporters' Trust and I don't think I have ever been as nervy as I was in that exact moment."
Ryan and Rob have invested heavily in the club since their takeover, helping to transform the team's results in the process.
The 'Deadpool' actor admitted that he feels lucky to have to "be a part of this story".
He added: "I know that we are here so that you guys can thank us for some reason, but I feel like it is the other way around.
"We want to thank you for what you have given us. Words are too clumsy to quantify what it means to me."
Wrexham edged close to promotion from the National League after their narrow win over Notts County.
After the game, Ryan admitted to feeling nervous throughout the match.
The Hollywood star – who is married to actress Blake Lively – told BT Sport: "I don't feel like I have a heart anymore. I think I used all the beats that I had left during that match.
"That was unlike anything I've ever seen before and indicative, of course, of all of you lifers who have watched and participated in this game, this beautiful torturous game, for forever."