Emily Ratajkowski stunned man she was dating didn't think he needed to tell her she was pretty
Emily Ratajkowski has spoken about how she was left stunned a man she was dating didn't need to reassure her about her looks.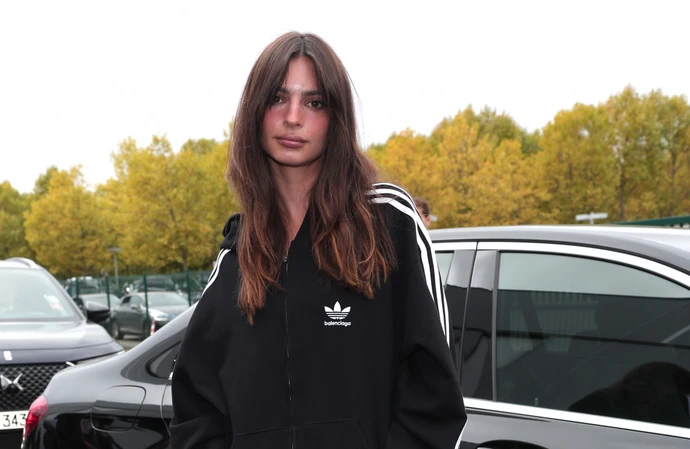 Emily Ratajkowski was left stunned a man she was dating didn't think he needed to praise her looks.
The 31-year-old supermodel, who has been linked to a string of partners since she split from her estranged ex-husband Sebastian Bear McClard last year, didn't name the man but said she was amazed he didn't "get" she still needed reassurance about her beauty despite her job.
She told the LA Times: "I said, 'What do you think of me?' And he was like, 'Are you serious? You're a famous model.'
"I was like, 'Wow, you don't get it.' I need to know that you are specifically attracted to me.
"Beauty is totally subjective. I don't care how much it's validated by a standard."
Her LA Times profile said Emily's ex would "talk about the women he'd dated in the past, commenting on how gorgeous they were", but "he'd never said anything about the way Ratajkowski looked".
Emily, who is a single mum to two-year-old son Sylvester, who she had with Sebastian recently said in a subscribers' question and answer session online one of her biggest turn-ons was men taking an interest in the art, books, films and music she was enjoying – and blasted one ex for not bothering to finish her essay collection, which tackles feminism, sexuality and the modern male/female power dynamic.
She said: "I dated a guy for a minute, whose name will not be disclosed, who never made it through my book – through my own damn book.
"He got halfway, and he was like, 'It's really good.' He kept saying he was a slow reader, but I was also like, 'Huh, ok – are you just not that interested in me?'
"And by the way, it's really weird to have somebody reading your book, like the most personal things about you when you are going out with them.
"I've had a couple of dudes who have asked for recommendations, and I've given them, and then don't actually follow up, so it's just this empty thing, and I definitely don't like that.
"But I think in general I appreciate when men are asking me what I'm interested in, and want to listen to the music I like, and want to know what I'm into and thinking about and enjoying because a lot of I feel like what I am – your identity can really be reflected in your taste.
"And a lot of the time, short stories and essays that I love are core to who I am and I feel like I've learned a lot about other people based on their interpretation of writing. I've been really impressed and really disappointed when I've sent them a bit of writing and then I'm like, 'Oh, s**t, that's how you see the world? Damn it.'
"I want to go and see movies with you and see what you think."