Ellie Goulding is convinced music industry has had its #MeToo reckoning
Ellie Goulding has said she thinks the music industry has had its #MeToo reckoning as so many things have changed due to people in the business "freaking out" after Harvey Weinstein's abuse was uncovered.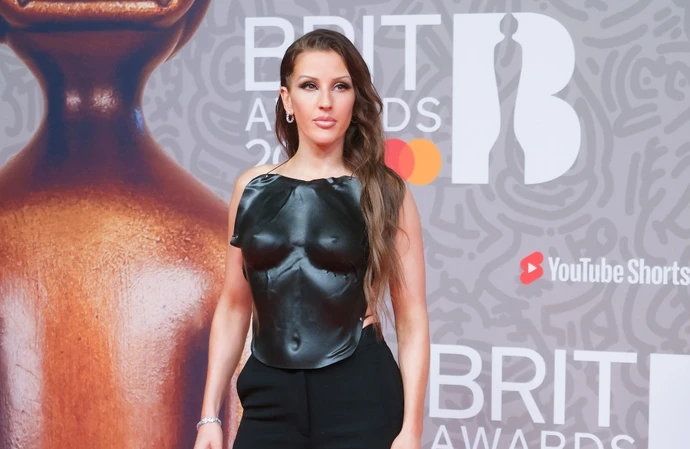 Ellie Goulding believes the music industry has had its #MeToo reckoning.
The 'Burn' singer, 26, who had son Arthur Ever Winter with her art dealer husband Caspar Jopling, 31, in April, added she thinks things have changed in the business due to people in it "freaking out" in the wake of the Harvey Weinstein scandal that sparked the 2017 movement, which encouraged women to speak out about their experiences of abuse after the film mogul was exposed as a serial sex predator.
She told The Independent newspaper when asked when will the music business have a #MeToo moment similar to the film and modelling industries: "Oh I think it has!
"When the # MeToo stuff happened, I think certain people in music were freaking out – and there has been a palpable change."
Ellie told in 2020 how she felt foolish not to have allied herself with the #MeToo movement earlier.
She told The Guardian: "I was a bit too scared, I thought maybe I would be judged.
"The first producer I met wanted to sleep with me. And I was like, why? I didn't see myself as an object of desire.
"I wouldn't be able to get home because I couldn't afford it, and they would say, 'You can stay.' But there would always be the suggestion of something. I'd have to laugh it off – I constantly had to laugh things off.
"Other sessions would have alcohol and it would get to a point where the man would say something suggestive and I'd feel uncomfortable.
"My whole career started off with instantly being made to feel like a sexual object, and being made to feel vulnerable in those sessions.
"And there are so many female singers that will hear me saying that and say, 'Yeah, I can relate.'"