Sarah Ferguson insists she's not 'weird' for thinking Queen's corgis sense late monarch's ghost
Sarah Ferguson has insisted she's not "weird" for thinking the Queen's corgis Sandy and Muick sense the spirit of the late monarch.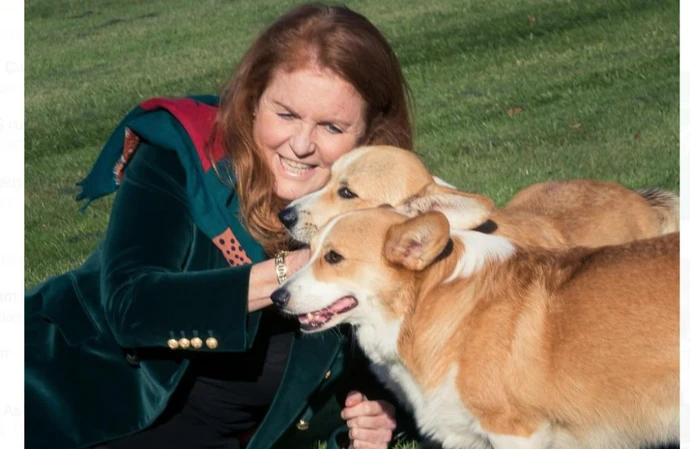 Sarah Ferguson insists she's not "weird" for thinking the Queen's corgis sense the late monarch's ghost.
The Duchess of York, 63, who was married to the late Queen's son Prince Andrew for 10 years, has been looking after the royal's beloved corgis Sandy and Muick since her death aged 96 on September 8 at her Balmoral estate in Scotland, and said she consulted a "dog whisperer" after she adopted the animals.
She told the Sunday Times in an update about how the corgis are coping after moving in with her: "They've settled in well, partly because I used to accompany the Queen when she took them for walks, so they remember me.
"I'm also their favourite because I feed them gravy bones.
"They follow me around thinking I'm a fridge.
"I consulted a dog whisperer when they arrived, on how you deal with canine grieving. He said you have to give them space.
"And I've noticed that at night they do like their own space. I respect that they probably do miss her. I miss her too."
She added her five Norfolk terriers are getting wound up by the corgis as their beds are more regal.
Sarah, who lives with the seven dogs and her ex-husband Andrew, 63, at the Royal Lodge in Windsor, said: "The Norfolks are pretty cross actually because they don't have such nice dog beds. The corgis' beds are beautiful and royal blue."
The royal was told earlier this month by a pet psychic the late Queen's corgis are still grieving over the former monarch.
During an appearance on ITV's 'This Morning', the show's resident animal communicator Beth Lee-Crowther told Sarah: "Muick and Sandy have adapted really well to being with you Sarah.
"But I feel that one of them in particular is really linked to you and keeps following you around, looking for reassurance all of the time.
"I do believe that they are feeling grief, but you're handling it really well.
"One of them shows me that their diet is off, that they feel like their tummy is a bit bloated. It might be good to look at a hypoallergenic diet for them. I don't know if you've noticed any symptoms."
Sarah responded: "Yes absolutely, it's Sandy that follows me around and needs constant reassurance. And yes, Mick loves to eat everything."