Kimberley Walsh 'so proud' of Cheryl's theatre work
Kimberley Walsh has declared she's 'so proud' of her Girls Aloud bandmate Cheryl for making her acting debut in a stage show in London's West End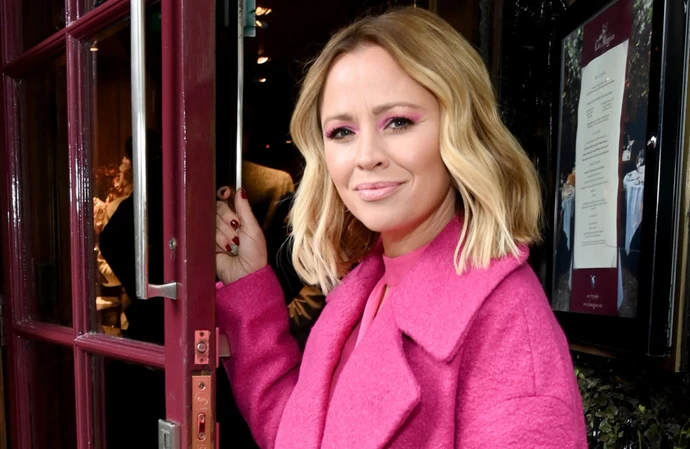 Kimberley Walsh is "so proud" of Cheryl for throwing herself into acting.
The Girls Aloud star made her theatre debut in London's West End stage show '2:22 A Ghost Story' in January marking her first major acting role and the brave move impressed her former bandmate Kimberley who was blown away by her pal's secret talent.
In an interview with The Sun newspaper, Kimberley said of Cheryl: "She was so good [in the show]! I was so proud. I said to her: 'As if you've known that you could do this the whole time and never done an acting job!'
"She's probably been offered plenty over the years. It was really admirable that she would just jump head-first into a massive role like that."
Kimberley - who previously appeared in a West End production of 'Shrek the Musical' - went on to dismiss suggestions Cheryl just makes a brief appearance in the play - insisting the singer is onstage for the whole performance.
She added: "Anyone who's not seen the show might think it's a cameo, but she's never offstage. I do theatre, so I know how much work it was – there are so many words and so much action.
"It's a full-on show, but she smashed it. It's hard for us to forget that it's Cheryl, but we got sucked into the story."
Kimberley was in the audience for one of Cheryl's performances and revealed she checked with her pal to see if she was happy having familiar faces in the crowd.
She went on: "We did check if she was all right with us being there and she said: 'Yeah, you are the least of my worries.' When I do press nights, I'm always glad they are there, as then there are one or two people that are gonna cheer whatever I do."