'It wasn't easy but it was worth it!' Hilary Swank gives birth to twins
Hilary Swank has become a mother for the first time after welcoming twins with her husband Philip Schneider.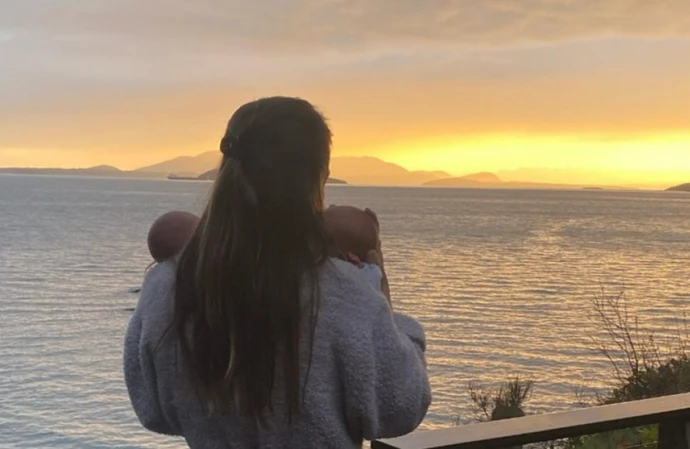 Hilary Swank has given birth to twins.
The 48-year-old actress has been married to Philip Schneider since 2018 and after announcing towards the end of last year that they were expecting a set of twins together, Hilary took to social media on Easter Sunday (10.04.23) to reveal that they have now become parents for the first time.
Alongside a snap of herself facing towards the sunrise whilst holding the two little ones, she wrote on Instagram: "It wasn't easy. But boy (and girl!) was it worth it. Happy Easter! [chick emoji, chick emoji] Posting from pure Heaven."(sic)
The 'Boys Don't Cry' actress revealed the news that she was expecting last October and was excited to be becoming a mother for the first time.
Speaking during an appearance on 'Good Morning America' on Wednesday (05.10.22) to promote her TV series 'Alaska Daily', Hilary said: "I'm so happy to share it with you and with America right now. This is something I've been wanting for a long time and my next thing is I'm going to be a mom! I'm going to be a mom and not just of one but of two."
After being congratulated on the happy news, she said: "It's so nice to be able to talk about it and share it.
"It's far enough along that I can share it. And I am sharing it right now for the first time."
Just two years before becoming pregnant, the Oscar-winning star explained that she was "very maternal" as she explained that any type of "nurturing" is akin to motherhood.
She said: "I feel like so much of the time women who either choose not to or can't have children are somehow seen as not maternal or not mothering and it is a conversation that needs to be had, because... I've heard a lot of women say that they've been told, 'Oh, you're kind of a failure'. Or, you know, 'Didn't you come here to procreate? There are so many different ways to procreate!'
"Any type of mothering, any type of nurturing, is being a mother."