Christina Ricci's ex wants her contact with son to be supervised
Christina Ricci's ex-husband only wants her to have supervised access to their son after accusing her of taking eight-year-old Freddie out of school to spend long days with her on the set of 'Yellowjackets'.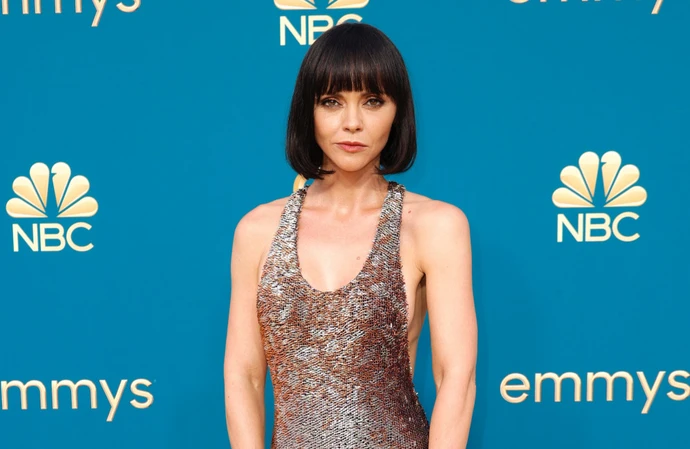 Christina Ricci's ex-husband only wants her to have supervised access to their son.
The 43-year-old actress split from James Heerdegen in acrimonious circumstances in 2020, with the 'Wednesday' star being granted a restraining order in 2021 after both sides made abuse allegations, and though they finalised their divorce and arrangements for their eight-year-old son Freddie in December, the producer has now filed a new request with the courts.
According to court documents obtained by RadarOnline.com, James has asked the court to assign a visitation monitor to supervise his ex-wife when she has their son and wants a judge to award him joint custody after accusing Christina of forcing Freddie to take part in extra-curricular activities he doesn't enjoy and allegedly taking the boy out of school to spent 12-14 hours a day on the set of her show 'Yellowjackets'.
He said Freddie had been "regularly travelling to work with his mother in Canada for her show, 'Yellowjackets'" when he could have been in school, and claimed the youngster was even working as Christina's personal assistant, which he said was against the law.
James also claimed Christina had failed to attend the co-parenting classes they were ordered to go to by the court.
The 'Addams Family' star has yet to respond to the petition, but shortly after the divorce was finalised, she asked the court to suspend her son's overnight visits to her former spouse, which she claimed Freddie's therapist had suggested.
James has accused Christina - who has 15-month-old daughter Cleopatra with husband Mark Hampton - of "psychological abuse" of their son and claimed she bad-mouthed him in front of the boy, as well as accusing her of calling Child Protective Services on him.
The judge agreed to suspend the overnight visits until a future hearing, which the former couple agreed didn't need to take place until June in order to give them time to attend therapy classes.