Chloe Bailey opens up about depression struggle
Chloe Bailey was left questioning her "entire life" when battling depression and is thankful her family and career helped her overcome her difficulties.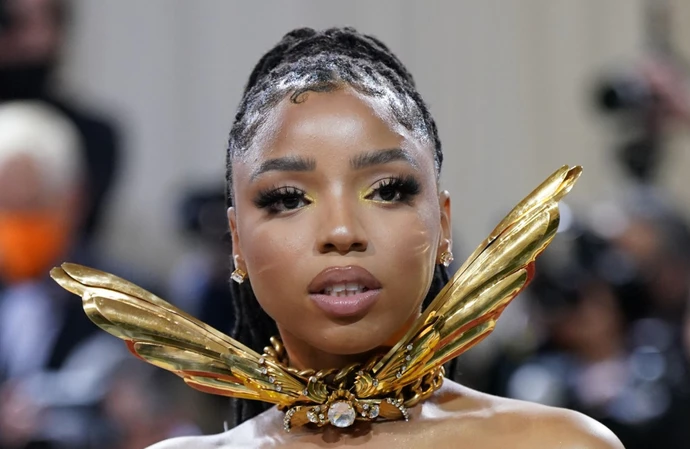 Chloe Bailey was left questioning her "entire life" when battling depression.
The 24-year-old singer struggled with her mental health a few years ago and recalled feeling she didn't know if she was "good enough" at the time.
Speaking on 'Tamron Hall' about her battle with depression, she said: "You know when you get stuck in that moment for too long and it feels a little too long being there?
"It didn't have anything to do with my career or my music, it was all personal internal things and I think when you figure things out that make you question your entire life, you look at yourself like 'What did I do wrong? Am I good enough?' things like that."
The 'Have Mercy' singer credited her music and her family, including her younger sister, bandmate Halle Bailey, for helping her out of her depression and though she acknowledged it won't always be plain sailing, she knows "life is worth living for".
She added: "And for me, I used music to pull me out of it, my God, Mom and my family … all of them kind of helped lift me back up into better spirits.
"You have your ups and you have your downs. It's never going to be a steady course, but at least I feel confident enough in knowing this life is worth living for."
Chloe was keen to speak out about her issues because depression is "greater than [herself] and she wants to be able to help others experiencing similar difficulties.
She said: "I want people to know, because I don't want there to be a young woman or a young fella out there feeling alone like there's something wrong with them because it's not.
"And especially right now with this generation and social media and everything all in your face and you're comparing your worst self to everyone's 'fake' best self, and with FOMO and things like that.
"If I could just help one person feel less alone and inspired to go talk to someone or lean on a family or friend … then I know I've done my job.
"This is greater than myself, and ever since I was young, I'd always pray to God like, 'God I want to do this, I want to also inspire and help people,' so while I'm helping and healing myself, that's why I created this album. Because it was therapy for me and now I can use it to hopefully help someone else."