Cameron Diaz's movie hit by bomb scare
Filming on Cameron Diaz's comeback movie was disrupted after the crew discovered an unexploded World War Two bomb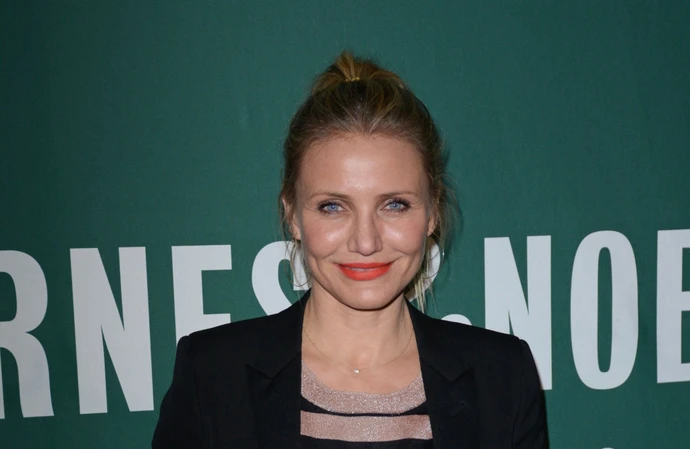 Cameron Diaz's comeback movie has been hit by a bomb scare.
The 50-year-old actress has been busy working on her first new movie in a decade - 'Back In Action' for streaming service Netflix - but the shoot in London was disrupted last month when the crew discovered an unexploded World War Two bomb close to where they had been planning to film a stunt scene on the River Thames.
Filming on the explosive scene at London's Royal Docks was cancelled and the police were called. A source told The Sun newspaper: "The stunt was booked to take place last month at the dock. A 24-metre barrier was being erected into the river, where the explosion would take place.
"But it was during the building of the set that they believed they found what they thought to be an unexploded bomb in the water.
"Safety was the main priority, so after speaking with the police and relevant authorities the whole thing was cancelled."
The stunt was later filmed on green screen at a studio in Surrey along with another action which also had to be canned.
The insider added: "The cancellation was a massive blow to the film, which has already experienced a few issues ... It cost a huge amount of money and was a massive headache for everyone involved."
Cameron will appear in the film alongside Jamie Foxx - who she also worked with on her last big screen outing in 2014's 'Annie' remake.
She previously put her movie career on hold to focus on her marriage to Benji Madden and raising their daughter Raddix, three.
However, reports suggest Cameron might need another long break after she wraps filming on her new project.
A source told DailyMail.com: "These back-to-back 10-hour workdays have been a lot on her and she hates being away from Raddix.
"Cameron loves being a mom more than anything in the world ... She has already proven herself in the industry and has nothing left to prove to anyone."