Sam Smith still faces homophobia despite fame and success
Pop star Sam Smith recently claimed to have been 'spat at' by a stranger in the street during a wave of abuse after publicly changing their pronouns.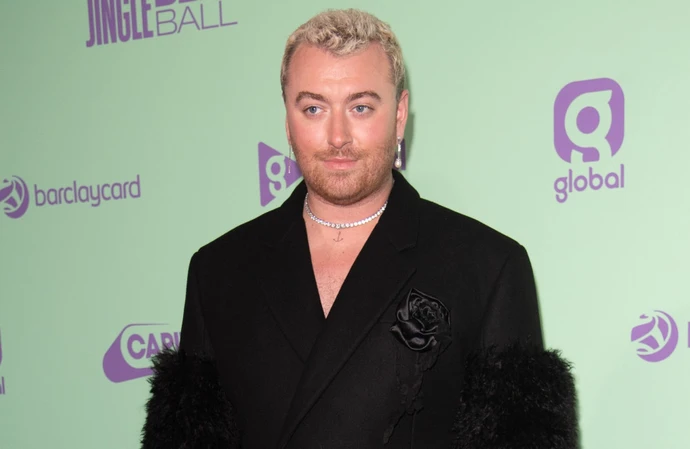 Sam Smith insists being famous and successful doesn't protect them from homophobia.
The 'I'm Not Here To Make Friends' singer recently revealed they were spat at in the street in London - and it wasn't an isolated incident.
They told ET Canada: "It [homophobia] is still around. I've had a few experiences over the years in London that haven't been nice and it's when they happen, it's just a reminder that I am in a successful position with my job and all this stuff, and it still happens to me.
"So, just you've got to remember what's happening to everyone out there. And it's a shame. But at the same time, things are moving forward… and we've got to look at the positives."
Sam revealed they were "spat at" by a stranger after publicly changing their pronouns.
The 'Stay With Me' star came out as non-binary and adopted the gender pronouns of they/them back in 2019.
And the singer revealed they were bombarded with abuse and even harassed on the street after bravely made their true identity known - and Sam says the constant hatred was just "exhausting".
Speaking to Zane Lowe on Apple Music 1, Sam said: "I think all the only negatives in the struggle have been in my public life and my job. And just the amount of hate and s******** that came my way was just exhausting.
"It was in the f****** news. Someone spat at me in the street. It's crazy. What I find hard about it is it's like, if that's happening to me and I'm famous, I'm a pop star, can you imagine what other kids, like queer kids are feeling?"
Sam added: "It's just so sad that we're in 2023 and it's still happening. It's exhausting and especially in England."
However, Sam is adamant they have no regrets because changing pronouns helped them feel "comfortable".
They went on: "So we've got two sides, really. My personal life and then my public life. And in my personal life, there's not one negative.
"My family, they can communicate with me. They always did. But they communicate with me now in an even better way. My love life has become better from it. I feel lovable. I feel comfortable in my skin, but I wear what I want to wear.
"Since changing my pronouns, it felt like a coming home. I wish I knew what the words were when I was in school, because I would've identified as that in school. Because it is who I am and it's who I've always been."