Jeremy Renner feared he'd end up like 'spine and brain' in 'science experiment' after snowplough horror
Jeremy Renner admitted he feared he'd be left languishing "like a spine and a brain" in a "science experiment" after his body was pulverised in his horror snowplough accident.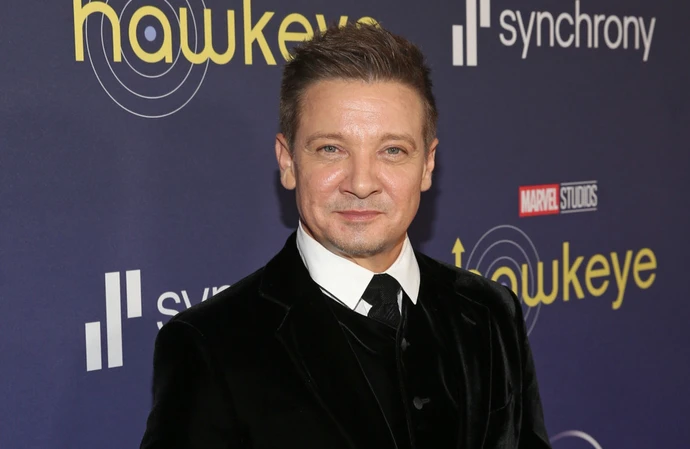 Jeremy Renner feared he would be left languishing "like a spine and a brain" in a "science experiment" as his body was pulverised so horrifically in his snowplough accident.
The 'Avengers' actor, 52, had his chest and legs crushed by his 14,000-lb Pistenbully Snowcat as he tried to stop it hurtling into his nephew on New Year's Day, and he has admitted fearing he was facing a grim "existence" after the near-fatal incident.
In his first in-depth interview since the near-fatal horror, with Diane Sawyer, 77, the Hawkeye actor said he thought as he battled to recover: "What's my body look like? Am I just going to be like a spine and a brain like a science experiment? Is that my existence now? What's my existence going to be like?"
He added refusing to submit to thinking of himself as a victim is helping him recover.
Jeremy said: "As I shift the narrative of being victimized or making a mistake or anything else, I refused to be f****** haunted by that memory that way.
"That's what I talk to my family about … that I put upon them. We just endured – that's real love. It's suffering, but that feeds the seeds of what love is."
Jeremy is now doing upright workouts and walking on treadmills to help him regain his strength and fitness.
He made the admissions in a preview of 'Jeremy Renner: The Diane Sawyer Interview – A Story of Terror, Survival and Triumph', which is due to air at 10pm ET on Thursday. (06.04.23)
Another teaser clip released Wednesday saw the actor admit he wrote his "last words" to his family as he languished in hospital.
He said: "I'm writing down notes in my phone — my last words to my family."
Jeremy also told how he fears he would have died in the aftermath of the accident if his nephew Alex – who he was trying to save being hit by the machine – had not been at his side.
He added: "If I was there, on my own, that would've been a horrible way to die.
"And surely, I would've. Surely. But I wasn't alone – my nephew (was there.) Sweet Alex. And the rest of the cavalry came."