Coolio 'killed by a fentanyl overdose and had heroin in system'
Coolio's family spokesman has revealed the rapper was killed by a fentanyl overdose and had traces of heroin and methamphetamines in his system.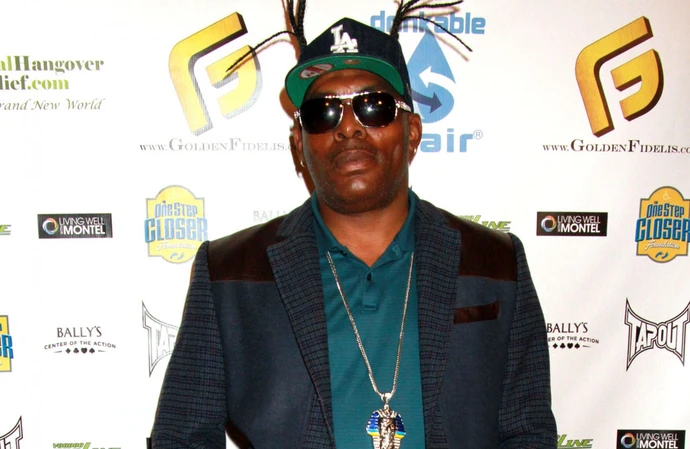 Coolio is said to have been killed by a fentanyl overdose.
The 59-year-old 'Gangsta's Paradise' rapper – found unconscious on the bathroom floor of a friend's house in Los Angeles on 28 September, and who died after 45 minutes of CPR from paramedics failed to resuscitate the star – also apparently passed away due to his "severe asthma" linked to his long-term cigarette smoking.
His family's spokesperson, Jarel 'Jarez' Posey, told TMZ on Thursday (06.04.23) the performer had traces of heroin and methamphetamines in his system.
The outlet reported: "Coolio's loved ones just got the news from the coroner – fentanyl killed the rapper – and he also had traces of heroin and methamphetamines in his system.
"Jarez tells us investigators determined Coolio's severe asthma and decades-long use of cigarettes also played a factor in his death and his body's inability to fight back."
Jarel also told TMZ Coolio's seven grown-up children – Brandi, Jackie, Melan, Christopher, Artis III, Darius and Artisha – "will remember their dad for the great man he was" by producing "documentaries and film" about him and "continue the legacy that was his music".
The family announced in January they had made necklaces containing a pendant holding the ashes of their dad after he was cremated.
Each one of his children was able to personalize their pendant with an inscription.
Coolio – born Artis Leon Ivey Jr – died without a will, leaving his kids to inherit his $300,000 estate, which included all his personal property and demand deposit accounts, financial accounts, insurance policies and royalties.
The rapper had four of his children – Artisha, Brandi, Jackie, and Artis – with his ex-wife Josefa Salinas whom he divorced in 2000.
He had a further six children named Grtis, Milan, Darius, Zhaneand and twins Kate and Shayne from different relationships.
Mail Online reported the guest list for Coolio's cremation was so "stringently limited that it even froze out some friends who had known him for decades".
DailyMail.com said the measure was taken to prevent a "possible outbreak of tension between the mothers of his children".
The late rapper's long-term girlfriend Mimi, an exotic dancer and chef who had been with Coolio since 2012, revealed she knew he was seeing other women and they had come to an arrangement as a couple.
She told DailyMail.com: "We were best friends. We would talk about everything and joke and laugh about everything. There was never a dull moment being with him."
Coolio, who overcame battles with poverty and drug addiction during his rise to fame, was discovered on a friend's bathroom floor and pronounced dead of a suspected cardiac arrest.
Jarez told TMZ at the time the rapper went to use the bathroom before his death and never came out.
The musician's concerned friend eventually went to check on Coolio and found him collapsed on the floor before emergency workers were called.