TRUMP FACES COURT AND MUGSHOT – Donald becomes FIRST EVER former US president to be criminally indicted!
Donald Trump has made history by becoming the first ever former US president to face criminal charges after a Manhattan grand jury voted to indict the ex-reality TV star.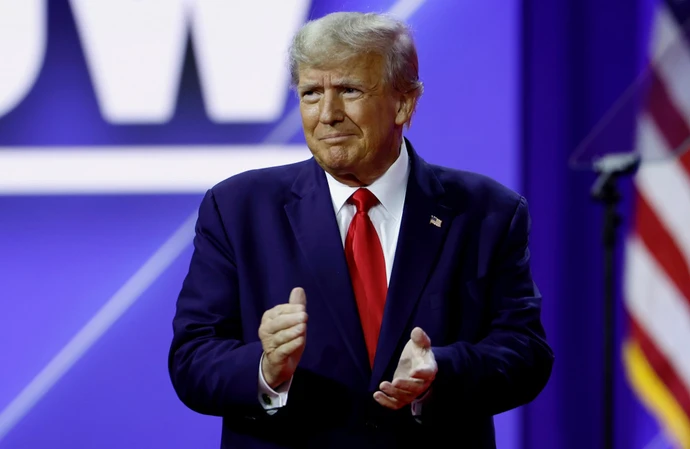 Donald Trump has been sensationally indicted over an alleged $130,000 hush money payment to porn star Stormy Daniels during the 2016 US presidential election.
The 76-year-old former reality TV star is the first ever former American president to face criminal charges – which are expected in the coming days.
He is yet to be arrested, but when seized he the former commander-in-chief will – like any alleged criminal –be fingerprinted, have his mugshot taken and read his rights.
But the New York Times said he will be protected by secret service officers who are required by law to stand by him at all times.
The explosive vote to indict Trump, made by a Manhattan grand jury on Thursday (30.03.23), will rock the race for the Republican presidential nomination in 2024, in which he leads the majority of polls.
It also emerged on Thursday New York prosecutors may be looking to charge Trump over a $150,000 payment made to an ex-Playboy model.
Trump's former lawyer Michael Cohen, 56, has been revealed to have arranged for the cash to be paid to former pin-up Karen McDougal, 52, who claimed to have an affair with Trump.
The payment was made by 71-year-old David Pecker – former publisher of the National Enquirer – which squashed the story.
Trump, whose presidential run from 2017 to 2021 was dogged by scandals, has admitted reimbursing Cohen with payments his Trump Organization logged as legal expenses.
Father-of-five Trump's son Eric, 39, told DailyMail.com: "This is the opportunistic targeting of a political opponent in a campaign year.
"They are ruthlessly attacking my father because he dared challenge the political elite. This is Exhibit A to the decline of American Law."
A source told DailyMail.com Trump played nine holes of golf at his West Palm Beach club this morning, and while his regular table in the grill room was reserved he did not stay for lunch.
The indictment is the culmination of a years-long probe into hush money paid to adult movie star Stormy Daniels, 44, in 2016, allegedly to buy her silence about her apparent affair with Trump.
Stormy – born Stephanie Gregory Clifford – claims she had a fling with Trump in 2006.
He denies they had an affair and has called it a "witch hunt", but has admitted directing his then lawyer Michael Cohen, 56, to pay Daniels $130,000 for her silence.
The adult star claimed Cohen used "intimidation and coercive tactics" to get her to sign on to the statement denying her affair with Trump.
Cohen told a federal court in Manhattan Trump directed him to make the payments, and was eventually sentenced to three years in prison after pleading guilty to campaign finance charges stemming from his part in the payments.
Trump also faces a series of other legal woes – including over the January 6 attack on Congress, his keeping of classified records, business dealings and a defamation suit arising from an allegation of rape by the writer E Jean Carroll, 79, which Trump has denied.