Ed Sheeran felt 'ashamed even thinking about' going to therapy after struggles including death of his best friend
Ed Sheeran has admitted he struggled with the idea of getting therapy after facing a series of struggles including the death of his best friend Jamal Edwards – but stressed he does not want to sound like a moaner due to his "super privileged position".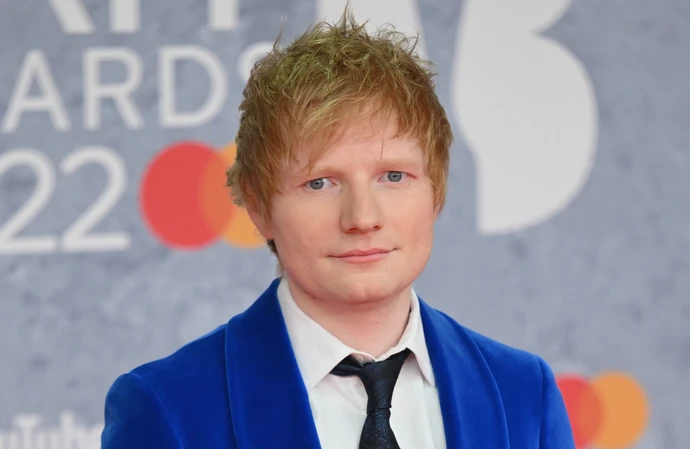 Ed Sheeran felt "ashamed" to seek therapy after the death of his best friend Jamal Edwards.
'The A Team' singer, 32, was given his first big break by music producer Jamal – who was also the son of 'Loose Women' star Brenda Edwards – and was left devastated when he died aged 31 after a cardiac arrest brought on by cocaine and alcohol in February 2022.
Ed said on an upcoming episode of 'The Jonathan Ross Show' to be shown on Saturday (01.04.23): "Grief is a very solitary thing, you think you're the only one going through it, but obviously lots of people understand stuff.
"I felt after Jamal's death everyone rallies around people and then after a week it kind of goes and you're meant to get back to normal life. Grief is something you live with… it has to be something you embrace in a way.
"I've got amazing memories of him that make me happy but also sad at the same time."
The singer also revealed he and Jamal was supposed to be shooting a music video on the day he passed away, and said they spoke "four hours" before his death.
Jamal's death came around the time his pregnant wife Cherry Seaborn, 30, with whom he has daughters Lyra, two, and 10 month old Jupiter, discovered she had a tumour.
Turning to why he started seeing a therapist, Ed said: "It was a bunch of stuff. My wife had a health scare complication and then Jamal died and then I went straight into a court case.
"Then I had another friend die while in the court case. I've always had ups and downs in my career. It's the English thing isn't it: 'Keep calm and carry on'.
"I feel like therapy in America is far more accepted, whereas here no-one really talks about it.
"I felt ashamed even thinking about going to do it. We just had a really, really low three months and my wife talked me into going into therapy. I started doing it. It's not like a button you press and you go, 'I'm automatically ok', but it definitely helps.
"But I would recommend if anyone's having real lows. Just speaking to someone who is paid to hear you out and normalise it and be like, 'It's ok to think like that.'"
Ed stressed about how he did not want to be seen as a complainer: "I'm in a super privileged position in my career and life and if I speak to my friends and say this is going on and I feel like this usually the answer is… money can't bring back your dead mate, you know."
'The Jonathan Ross Show' will be aired Saturday, April 1 at 9.40pm on ITV1 and ITVX.