Emily Ratajkowki's misogyny and bigotry despair: 'Sometimes it's as simple as people hate women and are racist'
Emily Ratajkowski has shared her despair over humanity, saying she finds it "devastating" to realise some people "hate women" and are racist.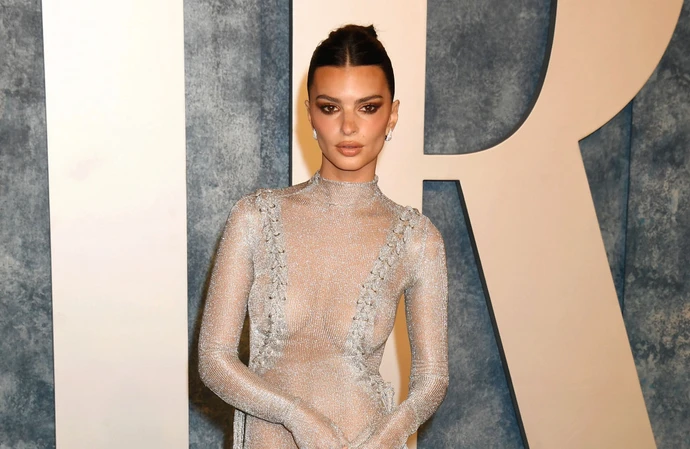 Emily Ratajkowski thinks it's "devastating" to realise some people "hate women" and are "racist".
The 'Gone Girl' actress, 31, who defines herself as Polish-Israeli and has claimed she has been sexually assaulted and exploited by men, added she believes a "backlash" started against the #MeToo movement as soon as it kicked off.
Mum-of-one Emily, who has two-year-old son Sylvester with her ex-husband Sebastian Bear-McClard, 42, and who is said to be dating Harry Styles, 29, after a string of recent short-lived relationships, including with comic Pete Davidson, 29, told Elle magazine: "I think that the backlash to #MeToo started the second that #MeToo started. Unfortunately, our culture is deeply misogynistic.
"I was just talking about this with my friend who's a black person and we were talking about how shocking it is, but sometimes it's as simple as just: people hate women and people are racist.
"It's devastating to realise that about the world, and it feels really hard to combat.
Emily, who has spoken out against racism and joined a Black Lives Matter protest, added about her new mission in life: "I want to change the way that we think about femme-presenting people in the world. That is my goal.
"I think that we have these associations around the feminine that are so problematic, and it's affecting men as well. It's affecting all of us.
"And it's really important to me that that changes. That's what I'm most interested in doing and the impact that I hope to have long-term."
Emily said her goal has made 'Baywatch' actress Pamela Anderson, 55, her dream guest for her 'High Low' podcast.
She added about the star, who was the victim of a leaked sex tape: "The way that women have treated her is almost as shocking as the way men have treated her.
"And I'm just so curious where she is now with her perspective. I hope that she gets to have the opportunity to have control over her narrative."
Emily starred in Robin Thicke's 'Blurred Lines' music video in 2013 when she was 22 years old and in the promo she and two other female models appeared topless as they danced alongside Robin.
She later claimed the singer, 46, groped her beasts on set, and accused photographer Jonathan Leder, 46, of sexually assaulting her during a nude shoot at his home in the Catskills in 2012 – which he denied.
It emerged on Wednesday (29.03.23) 'My Body' author Emily's estranged husband Sebastian has been accused of sexual misconduct by two women when they were teens.
He is said to have "groomed" two teenage girls via Instagram before he slept with them, according to legal papers obtained by Variety – which said neither he nor Emily commented when they reached out to the pair.