Katy Perry's fake tan disaster
Pop star Katy Perry has revealed she suffered a major fake tan disaster on the set of her California Gurls video which left her getting 'oranger and oranger' throughout the shoot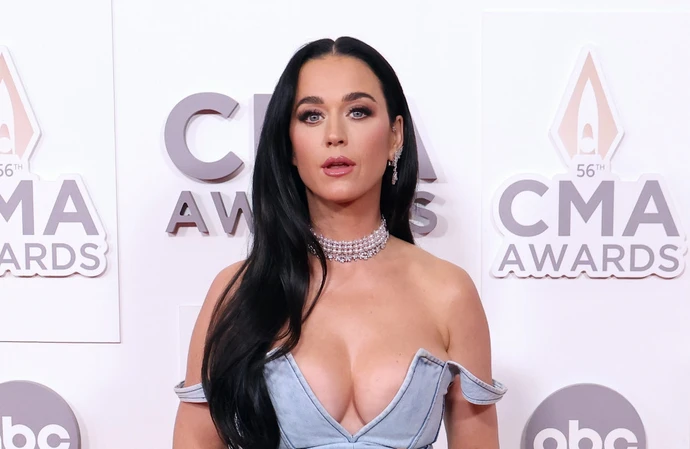 Katy Perry suffered a major fake tan disaster on the set of her 'California Gurls' video.
The 38-year-old pop star made the mistake of having a spray tan on the morning of the 2010 shoot and it meant she kept getting "oranger and oranger" throughout the day - and Katy admits her skin looked so different the production team had to splash the cash on special effects to stop the video from being ruined.
In a 'Life in Looks' video for Vogue, she explained: "Funny story behind this is that I look super tan here, right? Rarely do I get spray tans, and typically you're supposed to get them the night before. Well, I just didn't have time. So, I got them the day of my music video.
"When you get a tan the morning of your music video, your colour changes gradually throughout the day. So, I just kept on getting oranger and oranger and oranger.
"We had to spend so much extra money on colour-grading this music video because in one part of the video, I'm this colour orange, and then I'm this colour orange in the next part of the music video."
Katy concluded by urging fans not to make the same mistake, saying: "Kids, just a little tip: fake tans, night before."
In the video, the singer also looked back on her 2015 Super Bowl performance - insisting the huge gig at the University of Phoenix Stadium in Glendale, Arizona was one of the most "intense" experiences of her life.
She said: "Playing the Super Bowl was really the most intense feeling ever. But I was like 'Oh, this must be the feeling before you give birth or when you're on the edge of death."
Katy also opened up about the red, white, yellow, and blue striped matching skirt and crop top set she wore for the first half of the show and revealed it was inspired by a beach ball. She explained: "It takes after the classic primary colour beach ball you see during summer and at the beach."