JoJo Siwa faced coming out criticism from employers
JoJo Siwa faced a "negative" reaction from her former employers when she came out as gay two years ago.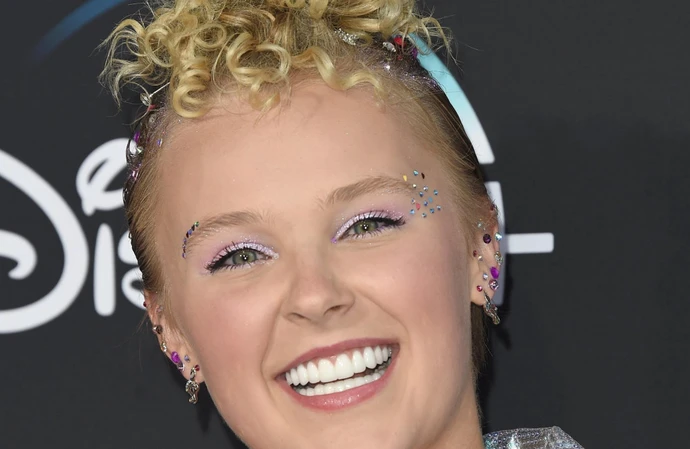 JoJo Siwa faced a "negative" reaction from her former employers when she came out as gay.
The 19-year-old dancer-and-actress didn't identify the company before name but claimed they were upset by her decision to publicly reveal she was attracted to other women because they were concerned about how her young fanbase would respond.
In a TikTok video, JoJo danced and lip synced to Meghan Trainor's song 'Mother' as she shared her story in text captions.
She wrote: "Story time: January 2021, I come out to the world. The company I work for told me they needed to have a meeting w/ me ASAP.
"During this meeting, the PRESIDENT of the company negatively asked me 'what are you gonna tell your young demographic'.
"I took a second to process what I was just asked, and then... I replied... 'THE TRUTH'.
"I've never seen a man roll his eyes so far in the back of his head. It was silent so I started talking again... I said 'I'm not gonna hide who I am and who I love to anyone, ESPECIALLY to the next generation.' He didn't like that very much."
And JoJo is thankful she stayed true to herself because she knows she has proven herself to be a good role model.
She added: "However, since I came, out SO many adults say to me 'I wish I had someone like you when I was younger.' Which reminds me every time that I did the right thing and to never let ANYONE change who you are."
In 2022, JoJo explained that her "gay awakening" started with Demi Lovato's 2015 hit 'Cool for the Summer' - when she was 12.
The former 'Dance Moms' star discovered she was a lesbian when she heard the song about same-sex experimentation.
She said on TikTok: "I really, really liked it and listened to it all the time.
"I did not know what it meant back then but now that I'm much older and I understand, I know what it means."