Gwyneth Paltrow's alleged ski crash victim suffered 'personality changes, pain and headaches'
Gwyneth Paltrow's alleged 2016 ski crash victim is said by a neuropsychologist to have suffered "personality changes", pain and headaches that he didn't have before the accident.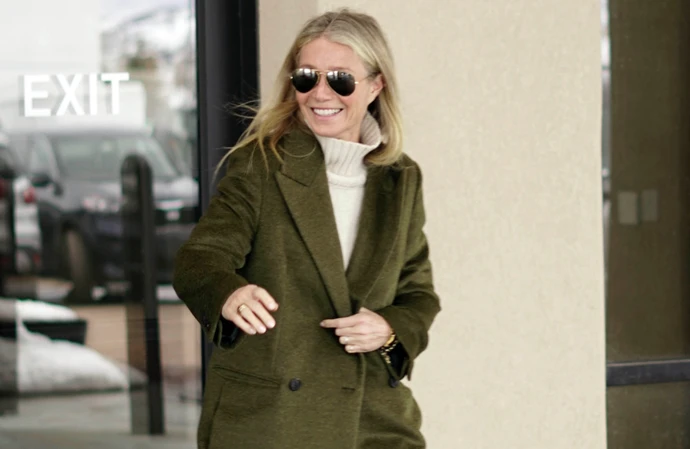 Gwyneth Paltrow's alleged ski crash victim is said to have been afflicted with personality changes during his battle to overcome the brain injury he insists he sustained in the 2016 accident.
The Oscar-winning actress was in court on Thursday (23.03.23) for third day of her trial over the incident, with the 50-year-old facing an allegation from Dr Terry Sanderson, 72, that she left him with permanent brain damage after she allegedly struck him and then "bolted" on the slopes of Deer Valley Resort in Utah.
Proceedings on Thursday started with testimony from former army optometrist Dr Sanderson's neuropsychologist Dr Alina Fong, who hit back at claims he was bluffing over the extent of his injury by saying: "There was no suggestion (Dr Sanderson) was malingering or in any way faking it – it was quite the opposite.
"He doesn't want to be sick."
Adding how Dr Sanderson showed no sign of "malingering", Dr Fong also said: "Terry showed up to every appointment on time, he gave his best effort. He had 32 hours of therapy – he was an ideal patient. I got to see him every day.
"He was reporting a myriad of symptoms including cognitive issues – he wasn't thinking as clearly as he was before.
"He reported personality changes, pain, headaches that he didn't have before. These were quite significantly affecting his life; his personal relationships, his family life, his self-confidence. It was affecting him on so many levels. He loved life, traveling. By the time he came to me, that was all gone."
The testimony sparked a fiery exchange between Gwyneth's attorney James Egan and Dr Fong, with her rubbishing the defence team's experts and accusing them of not taking post concussion symptoms seriously.
She said trying to offer alternative explanations for Dr Sanderson's symptoms were part of a plan to "convolute" the matter, and offer a "red herring" – adding: "Anything is possible but not probable.
"This was a significant injury where he lost consciousness and had four broken ribs, this was not a light tap.
"Whether he did or didn't lose consciousness shouldn't be debated – that's a red herring. You don't have to lose consciousness to have a concussion.
"Of all the experts that are opining, I am the best judge of what happened to him in this case. You criticise me but we can turn this around. Your experts spent no time with him.
"He is still struggling. That is what the focus should be. He still needs help."
The defence has raised testimony by Dr Sanderson's younger daughter Jenny, who said she did not speak to her father for 13 years and who is said to still be having problems with him.
Neuropsychologist Sam Goldstein testified on Wednesday Dr Sanderson is "obsessed" with the 2016 ski slopes crash and said Sanderson he had a past battle with depression that had been "accelerated" by the crash.
Dr Sanderson's daughters Shae Herath and Polly Grasham are set to also testify during the jury trial at Park City District Court in Utah, with Gwyneth set to testify on Friday. (24.03.23)
Mum-of-two Gwyneth – whose children Apple and Moses were 11 and 9 respectively at the time of the ski accident – has been said in court to have been distracted on the slopes by one of her children yelling: "Mommy, Mommy watch me ski," before the crash.
Gwyneth is countersuing Dr Sanderson, who wants $300,000 in compensation for his apparent brain damage after the collision, and says she wants "symbolic damages" of $1 plus her legal fees.