I was a very depressed young man, says Zach Braff
Movie star Zach Braff has opened up about his depression struggles.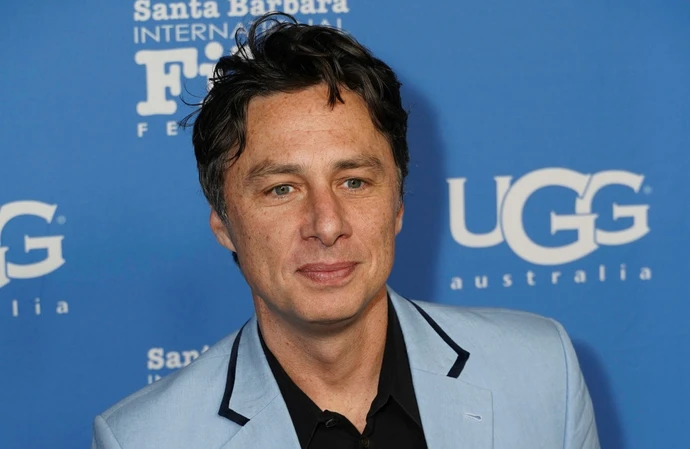 Zach Braff was a "very depressed young man".
The 47-year-old actor has revealed that he wrote 'Garden State' - his 2004 comedy-drama film - because he had a fantasy "of a dream girl coming along and saving [him]".
He told The Independent: "I was just copying Diane Keaton in 'Annie Hall' and Ruth Gordon in 'Harold and Maude'.
"Those were my two favorite movies growing up, and I was kind of taking those two female protagonists and melding them into Natalie Portman.
"Of course I've heard and respect the criticism, but ... I was a very depressed young man who had this fantasy of a dream girl coming along and saving me from myself and so I wrote that character."
Asked if he was conscious of his depression at the time, Zach replied: "Oh, I've known my whole life. I had OCD as a child. I knew I was battling something. That's what writing 'Garden State' was about."
The Hollywood star - who is best-known for starring in the hit sitcom 'Scrubs' - can still vividly remember battling "demons" while writing the movie.
He shared: "As I was writing it, I was hoping I could survive what became known as the quarter-life crisis, and depression, and fantasising that the perfect woman would come along and rescue me."
'Garden State' was initially well-received by critics. However, opinions about the movie have changed over time.
Zach added: "I mean, I just feel lucky that I get to make stuff. I can't really dwell on it. Anyone who's ever got a bad grade on an essay from a teacher can relate - just imagine it was out there in public, you know?
"No one said being a creative person was easy, but you have to be vulnerable and authentically yourself. Otherwise, what's the point?"