Kelsea Ballerini is 'losing so much hair' because of stress
Kelsea Ballerini "lost so much hair" due to the "stress" of her split from Morgan Evans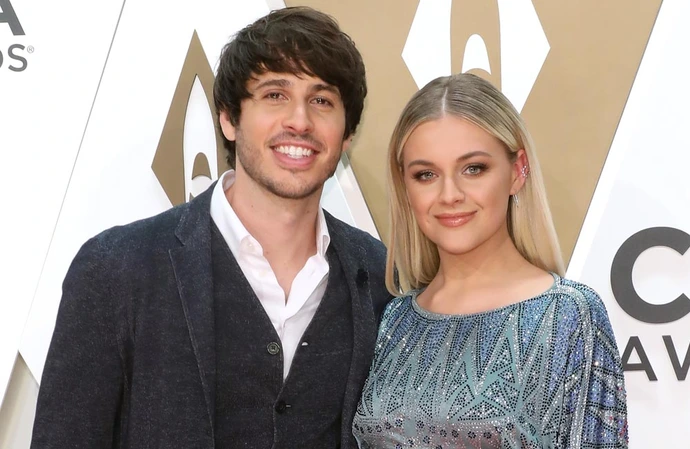 Kelsea Ballerini "lost so much hair" after splitting from Morgan Evans.
The 29-year-old singer divorced from her fellow country star in 2022 after almost five years of marriage and admitted that her blonde locks started to fall out because of "stress" but they are now starting to grow back.
She told The New York Times: "I lost so much hair last year — just stress. It's growing back, in, like, little sprouts. It's a whole thing."
The 'Love You Like You Mean It' hitmaker's parents divorced when she was 12 years old and Kelsea - who began writing songs as a child and signed a record deal with independent record label Black River Entertainment in Tennesee in 2014 - went on to admit that she now has "a lot more grace" for them now that she has gone through a divorce herself and described songwriting as the "truest love" of her life even if she doesn't always feel as if she is "taken seriously" as a composer.
She said: "I have a lot more grace for them. [Songwriting] is the truest love in my life. I just had this, like, stupid little knowingness [ that I could do it.] I have this insecurity that because I'm blonde and I'm glittery and I like production, that people don't take me seriously as a songwriter. The underlying tone is, [when I write a song alone] 'Hey, I did this by myself. I didn't have a man in the room.'"
Earlier this year, the 'Blindsided' songstress admitted that she knew her marriage was over when she realised she "wasn't ready for kids".
Speaking on the 'Call Her Daddy' podcast, Kelsea said: "That was something that we had talked about early on, and that was something that I was changing on.
"Cause he was ready. He was like, 'I don't want to be an old dad,' is what he kept saying. And I was like, 'I'm not there yet, and I can't do that to save this and give you something that I'm not ready for.'"