Gina Rodriguez gives birth to first child
Gina Rodriguez's representative has confirmed the actress has given birth to her first child.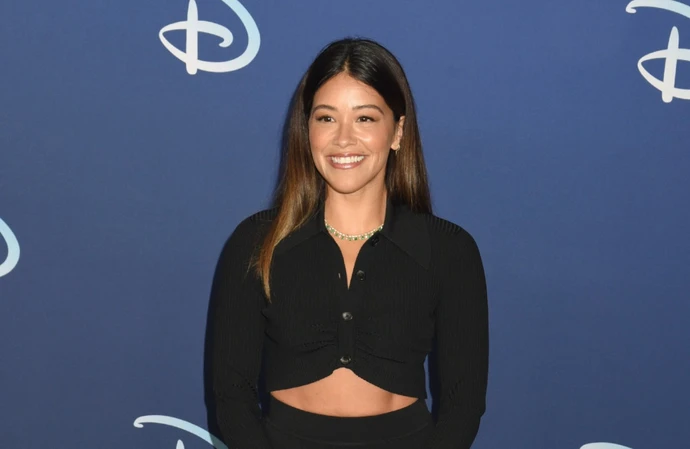 Gina Rodrigue has given birth to her first child.
The 'Jane the Virgin' actress revealed on her birthday last July she and husband Joe LoCicero were expecting their first child together and after pictures circulated online of the 38-year-old star taking a stroll in Los Angeles with a baby strapped to her chest in a carrier, her representative confirmed to PopSugar that Gina has welcomed her child into the world.
They did not share any further details, such as the tot's name or sex.
In the photos, the 'Not Dead Yet' star dressed casually in black T-shirt, sweatpants and trainers, while her baby was covered with a farm animal-print blanket.
Though it isn't clear when Gina gave birth, she revealed on 27 January she had already reached full term in her pregnancy.
She posted a selection of photos to Instagram along with the caption: "Just a few things I've been doing while 40 plus weeks pregnant. #notdeadyet #notUnpregnantYet #StopAskingMyDueDate Lets take some bets on what comes first, the tv show or the baby?!?!?"(sic)"
Gina recently admitted it was "so wild" revisiting 'Jane the Virgin' - in which her titular character becomes pregnant after an accidental artificial insemination by her gynecologist - during her pregnancy because it gave her a new appreciation of what women go through.
She said: "When I did 'Jane' I wasn't pregnant, nor did I even have a partner to get pregnant with.
"A lot of the struggles she went through — lactation, sleep training — Jane did all these things. I've been revisiting it. To go back and watch it is so wild. It's a really beautiful feeling. That show changed my life.
"Working while pregnant is really quite the feat.
"Any birthing person that wanted to go through that journey, I really commend you, it's quite the undertaking. But now being pregnant myself, I'm like 'I didn't know the half of it.' I see anyone with a child, and I'm like 'you're a superhero!'"