Brooke Shields reveals she apologized to Dean Cain
Brooke Shields regrets how she approached her relationship with Dean Cain.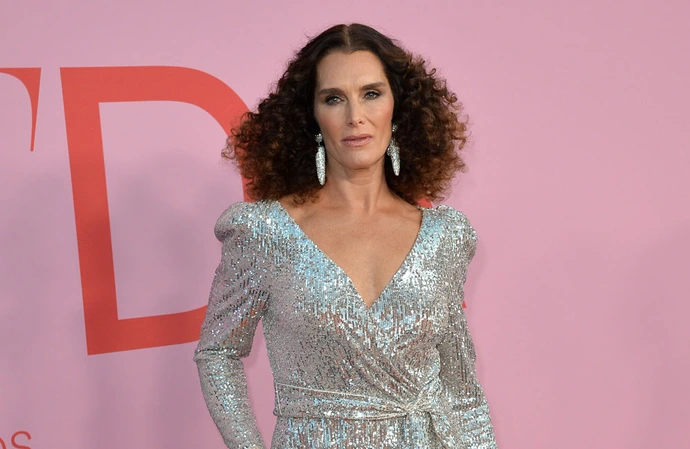 Brooke Shields has apologized to Dean Cain for how she behaved during their relationship.
The 57-year-old actress dated the 56-year-old actor during her twenties - but Brooke subsequently regretted how she approached their romance.
The brunette beauty - who lost her virginity to Dean - told PEOPLE: "We had a great relationship, broke up, got back together again after three years. And that should have been a delicious time for me of revelling in it and feeling proud and free because I was in love.
"But it was as if I was just paralysed from shame, thinking everybody was going to know, thinking of letting my fans down because I had professed one thing."
Brooke still has positive memories of her relationship with Dean.
She shared: "He just was so loyal and loving and just so in love. And I did not make it easy."
The actress confirmed that she actually apologized to her ex-boyfriend "a few years back".
She recalled: "I said, 'I'm sorry for you, and I'm really sorry for me.'"
Meanwhile, Brooke previously revealed that she wants to "change the whole conversation around age".
The actress has created an online platform called Beginning is Now, and Brooke is keen to keep empowering women of all ages.
Speaking about the approach of her company, Brooke explained: "It's about this demographic of women really coming into their power and owning it and really taking this period of their lives to pivot in the ways they want to - and that's in everything with beauty, wellness - all of it."
The 'Pretty Baby' star insisted she's not trying to "grow younger", and she encouraged other women to embrace change in their lives.
She said: "Yes, my body [and] my skin is different at 57 than it was in my 20s, but that's not what I'm coveting. I'm not trying to grow younger, I'm trying to grow better and more confident."