Ryan Reynolds sells his company to T-Mobile
Ryan Reynolds has taken to Twitter after T-Mobile announced plans to buy Mint Mobile.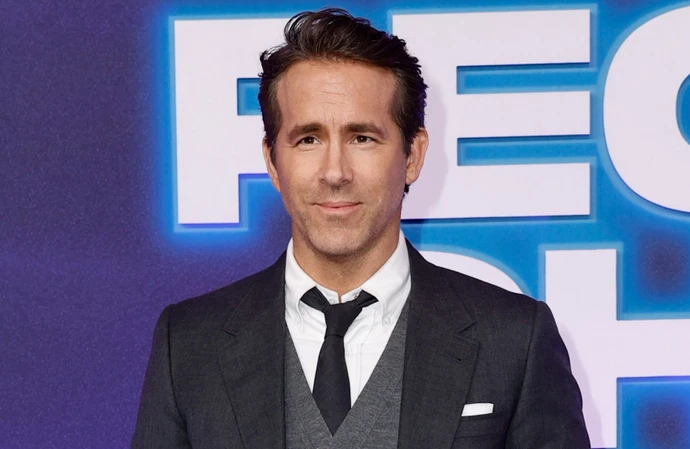 Ryan Reynolds feels "incredibly proud and grateful" after T-Mobile announced plans to buy his wireless company.
The 46-year-old actor - who purchased a minority ownership stake in Mint Mobile in 2019 - will stay on in his "creative role on behalf of Mint" once the $1.35 billion deal is completed.
Ryan wrote on Twitter: "I never dreamt I'd own a wireless company and I certainly never dreamt I'd sell it to T-Mobile. Life is strange and I'm incredibly proud and grateful. #MintMobile (sic)"
The Hollywood star started the production company Maximum Effort in 2018, while he also acquired a stake in Aviation American Gin during the same year.
Now, Ryan has thanked his business partners for their support over recent years.
He wrote on the micro-blogging platform: "Mint wasn't an obvious next step after @AviationGin . Low-cost wireless isn't glamorous. Yet, in the 3+ years, @MintMobile grew exponentially and @MaximumEffort has grown to over 40 people from 3. So proud of the team and so lucky to have my partners @grd212 and @JamesWT [heart emoji] (sic)"
Ryan is also the co-owner of Welsh soccer team Wrexham AFC, alongside 'It's Always Sunny in Philadelphia' star Rob McElhenney.
The actor previously revealed that he actually met Rob through social media.
Appearing alongside Rob on a TV show, Ryan shared: "I kind of slid into your DMs.
"I saw Rob in one of the episodes of 'It's Always Sunny'. He did something that was absolutely spectacular. It was one of the most beautiful things that I've ever seen.
"It was a dance sequence, it was all black and white and the rain ... I genuinely ... it was probably, pound for pound, the most gorgeous, beautifully shot and performed three minutes I'd ever seen on television.
"And I ... as I'm getting older I'm thinking, I've got to tell people when I appreciate them more. So, I happened to follow you on social media and I just DMd you and said, 'What I just saw on your show was spectacular!'"