Tessa Thompson has 'never' tried a hamburger
'Creed III' star Tessa Thompson admits she has "never" eaten a hamburger "in [her] life".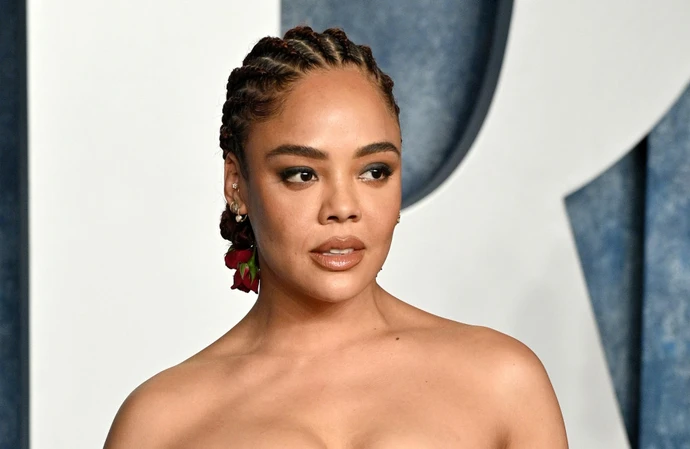 Tessa Thompson has "never" eaten a hamburger.
The 39-year-old star explained that while she isn't vegetarian, she hasn't even tried a hamburger - a staple for some - at any point "in [her] life".
Speaking to Vanity Fair at the outlet's annual Academy Awards party on Sunday night (12.03.23), she said: "I've never had a hamburger in my life...
"I eat other things, I've just never had a hamburger. It's the only thing extraordinary that I can still claim."
Meanwhile, she also revealed she had only "recently" eaten an egg for the first time, but she wasn't enamoured by the experience.
She confessed: "I had never had one of those. I don't think they're great."
Although the reporter noted there are lots of ways to cook and enjoy an egg, the 'Creed III' actress - who revealed she "love potatoes" - insisted that was her issue.
She argued: "That's the problem with them. It's like, pick a lane."
Meanwhile, Tessa - who appeared in 'Thor: Love and Thunder' last year - previously admitted she never expected to get into acting.
She explained: "I grew up in Los Angeles. I grew up in Hollywood on those very streets. I never thought I would be an actor. There were no actors in my family. I didn't know anybody on television or on a screen.
"But my dad, sometimes, or my mom would take me as a treat to go to Mann's Chinese or to the El Capitan Theatre across the street.
"And so then to be in a film, to see children dressed as a character that I play in a film, to remember my childhood self walking on those streets in Hollywood, going to see a film and be transported by it, I felt really overwhelmed actually seeing all of the kids especially, but the adults, everyone in costume and how enthusiastic they were.
"It's like beyond anything I could have ever dreamed that I would get to be a part of."