Eva Longoria suffers from social anxiety
Eva Longoria has to "mentally prepare" to go to showbiz events because of her social anxiety.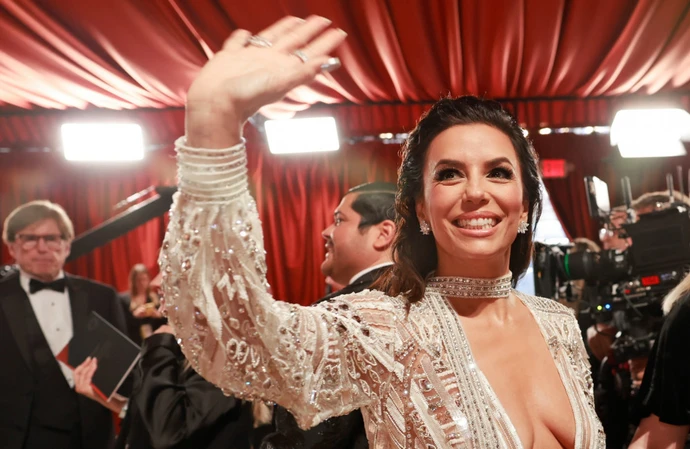 Eva Longoria suffers from social anxiety.
The 47-year-old actress is famously best friends with former Spice Girl Victoria Beckham but explained that even though she is close with a lot of people in show business, it still takes a lot of "mental preparation" for her to appear at a red carpet event.
She told E! News: "I get social anxiety. I have so many friends in the business, but I still go, 'There's going to be big stars there.' There's still that anxiety of do I belong?"
The 'Tell It Like a Woman' star has branched out into directing in recent times and went on to add that there is a pressure to not be "too sexy" whenever an actor steps behind the camera but was determined to stay away from the stereotypes as she debuted her red carpet look at the Oscars on Sunday (12.03.23) night.
She added: "There's always this tendency to get a little muted, to dim your light because now you're a director. Like, let's not be too sexy, let's not be too glam. And I don't agree with that. I still need to be me. I'm still Eva. I want to show up as my full self in that space, I don't want to conform to the idea of what a director should look like. A director looks like this!"
The 'Desperate Housewives' actress already has plans to direct more movies and explained how her debut 'Flamin' Hot' has left her with high expectations for her future projects as she recently turned down a script that "didn't speak" to her.
Eva said: "If I don't feel that way about this particular movie when I read a new script, I don't think I'm ever directing again. I care so deeply about this movie that I was like, 'Does that have to be every time?'"