'It ruined my life': Tiger Woods' former mistress Rachel Uchitel regrets signing NDA
Rachel Uchitel, Tiger Woods' former lover, claims signing a non-disclosure agreement (NDA) "ruined" her life.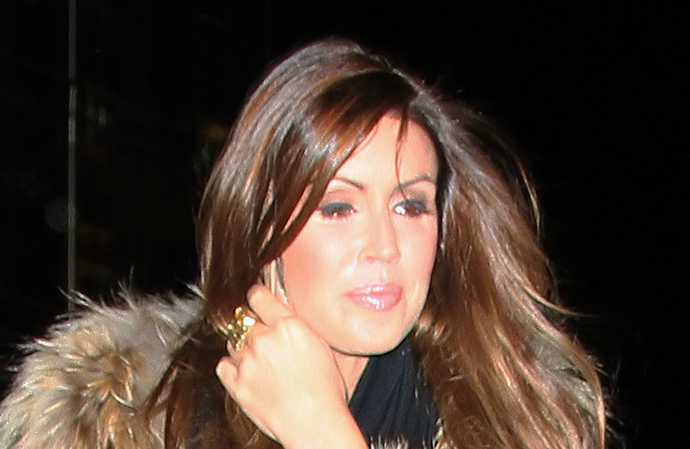 Tiger Woods' former lover claims signing a non-disclosure agreement (NDA) "ruined" her life.
Earlier this week, the golfing legend's former girlfriend Erica Herman was revealed to be taking legal action about the gagging order she signed during their six-year relationship and is also suing him for $30 million, claiming he broke an agreement that she could continue to live in his Florida home for five years and now Rachel Uchitel - who the sportsman was revealed to have been having an affair with in 2009 - has admitted she regretted signing a similar document.
Admitting with hindsight she wishes she had never signed the 30-page NDA, Rachel told 'Entertainment Tonight': "It ruined my life...
"When so many people want to speak about a situation and you're not allowed to speak about it, it's really difficult and you really are unable to find your way through life when it is the biggest scandal. I've had to live with a stigma about me to this day, and I find that it's a stigma that does not leave me. And it's Rachel: 'Tiger Woods' mistress.' And I can't get away from that. It's really, really been hard because I don't get my own comeback...
"Any time I was written about in the paper, any time [I violated the order]. I did one thing that I was literally [being] written about, I was breaking the NDA, which was crazy.
"I remember there was an article in TMZ that I was pregnant. That was a violation of my NDA.
"It became so debilitating because I would get a letter every time I was in the paper because [the headline would read] 'Rachel, Tiger Woods' mistress, is pregnant.' That was a violation. I would get a letter but it had nothing to do with him.
"It was just the fact that it was connecting me to him because of my name. So this was the cloud I had to live under, and I would get violations constantly for years and years. It was horrible."
Rachel previously revealed she negotiated a $5 million payout and a promise of $1 million annually for three years afterwards in return for signing the NDA, but the figure was substantially less due to taxes and fees, and the former nightclub manager now regrets taking the money.
She said: "Oh, 100 percent. The money was nothing compared to what I got in return. The hatred. How my life turned out after. It's been so difficult.
"The lesson that I learned is that no amount of money gets your life back. I'd rather be poor and homeless than have to go through what I endured. I lost all sense of respect, self-worth, friends, family. I mean it. No amount of money can repay what happened to me."
The 48-year-old beauty urged Erica - who alluded to sexual abuse without giving specific details in her court filing - to not make her legal battle "about money".
She said: "When you're trying to get your story out, my advice would be, don't make it about money.
"If you want to tell your story, fight for your voice and let the money drop to the wayside. Fight for the freedom to tell your story and don't make it about money. When you make it about money, no one believes you. That would be my advice."