Christina Ricci struggles to separate herself from Yellowjackets alter ego
Christina Ricci "can't separate" herself from her 'Yellowjackets' character, Misty Quigley, and "overidentifies" with her alter ego.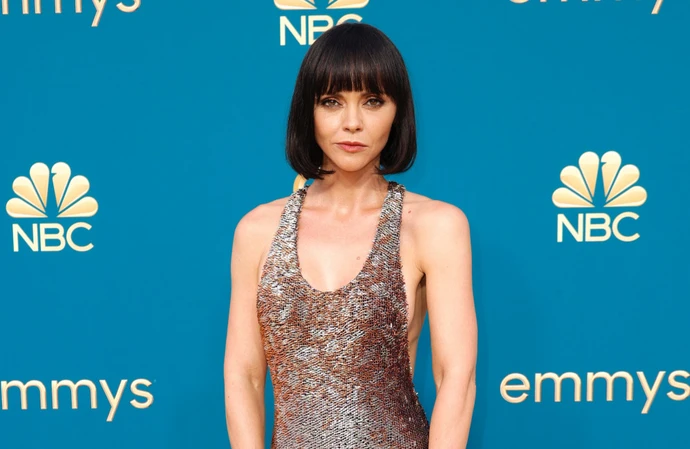 Christina Ricci "can't separate" herself from her 'Yellowjackets' character.
The 43-year-old actress portrays nurse and social outcast Misty Quigley in the thriller and admitted she has "overidentified" with her alter ego so struggles when people praise the comedic side to her work on the show because she feels like she is being laughed at.
She told Rolling Stone magazine: "With Misty, she's sometimes written in a way that could be interpreted as wacky.
"To play her and to ground the character, I have to come from such an internal place. But then when people talk about how funny she is, it's like I'm her, being laughed at. I've overidentified with the character so that I can't separate myself as an artist from the actual person I'm playing."
Christina shot to fame portraying Wednesday Addams in 1991's 'Addams Family' and the 'Addams Family Values' sequel two years later and she is unable to tell if the goth character influenced her personality, or the other way round.
She said: "There's a lot of chicken-and-egg kind of thing.
"I'd been doing commercials, and I wanted to kill myself. When I started doing actual, real, dramatic acting, it was a big relief. I really enjoyed that part. I was not a happy kid, so the idea that I wouldn't have to pretend to be was really great."
The 'Ice Storm' actress was anorexic for a period in her teens and was also depressed and anxious, joking her mental health issues led to some "feral moments".
She said: "I had trouble processing my childhood and adjusting to being an adult,. I had a lot of very feral moments
"I was never clinically depressed. I would just joke that I wished it was worse so that I could go to a hospital, have a f****** break, and I didn't have to make choices. 'Please, take all my choices away from me.'"
Christina thinks things have improved for women in Hollywood in recent years and she admitted it is a "relief" to know it's no longer acceptable to critique actress' body shapes.
She said: "The amount of years spent obsessed with trying to make sure nobody could criticize you for your appearance … I really have embraced this body-positivity thing.
"It's such a f****** relief to know that nobody's allowed to call you fat. [When] people complain about things like that, I'm always like, 'Haven't you heard? We don't have to worry about that anymore!'"