Kendall Jenner is 'taking things slow' with Bad Bunny
Kendall Jenner is "taking things slow" with Bad Bunny but an insider insists that the pair enjoy hanging out together.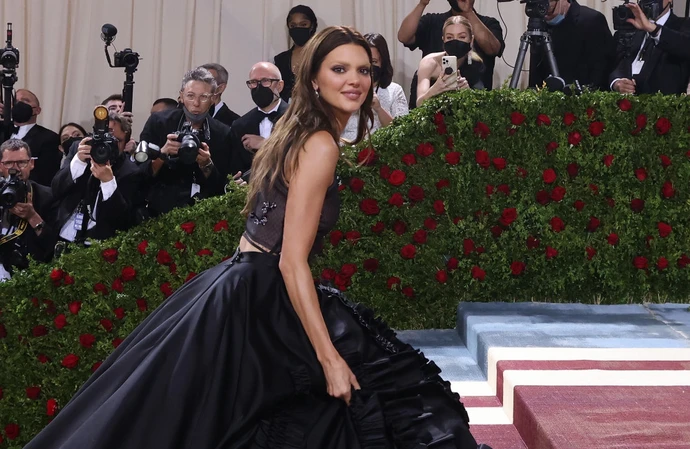 Kendall Jenner is "taking things slow" with Bad Bunny.
The 27-year-old model split from NBA star Devin Booker in October after two years of dating and is now said to have struck up a relationship with rapper Bad Bunny, 28, with an insider claiming that the pair are "having a good time" together."
The source told 'Entertainment Tonight': "They're taking things slow for now and seeing where things go in the future. They both really like each other and are just hanging out and having a good time. They get along very well and have mutual friends, so the people around them really like them together.
The insider went on to add that Kendall - who shot to fame as a child on 'Keeping up with the Kardashians' and now appears on Hulu reality show 'The Kardashians' - even has the "support" of her famous family amid the start of her new relationship.
The insider added "Her family is supportive of their relationship. Everyone is happy that Kendall's happy."
Towards the end of February, it was claimed that Kendall and Bad Bunny - whose real name is Benito Antonio Martínez Ocasio - started seeing each other shortly after he had bought a house in the area and explained that he is "different" to her previous boyfriends.
The source said: "Kendall recently started hanging out with him. They were introduced by friends. He moved to L.A. a few weeks ago and bought a house. She likes him and is having fun. He is different from guys that she dated in the past. He is very charming."
The brunette beauty and the 'Mia' hitmaker were recently spotted together at a restaurant in Los Angeles, where they were joined by Justin and Hailey Bieber.
However, so far, they've remained tight-lipped about their rumoured romance.