'Fiddler on the Roof' actor Chaim Topol dead aged 87 'after years battling Alzheimer's'
Actor Chaim Topol – world famous for his portrayal of despairing milkman Tevye in 'Fiddler on the Roof' – has died after reportedly battling dementia for years.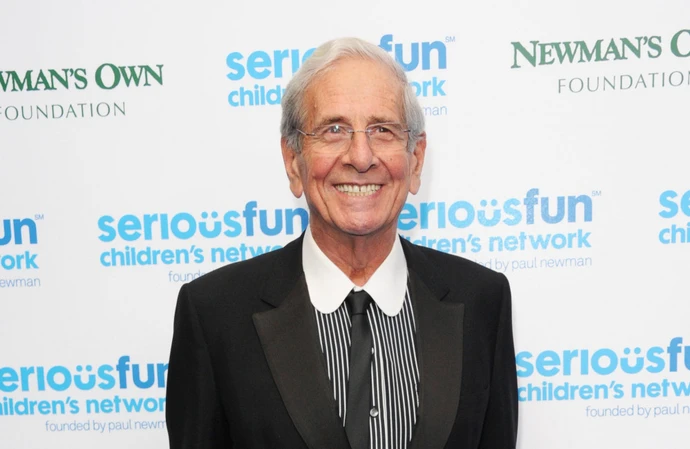 Actor Chaim Topol has died aged 87 after reportedly battling Alzheimer's.
The veteran Israeli star – world famous for his portrayal of despairing milkman Tevye in 'Fiddler on the Roof' – was confirmed to have passed away in Tel Aviv by Israeli leaders on Thursday. (09.03.23)
His cause of death has not yet been released, but Deadline has reported he had fought dementia for years.
One of Israel's most beloved stars, Chaim – who is survived by his wife Galia Finkelstein, who he married in 1956, as well as three children and multiple grandchildren – won two Golden Globe awards and was nominated for both an Oscar and Tony Award.
He started acting in a theatre troupe with the Israeli army in the 1950s, and his breakthrough in movies came in 1964 when he had the lead role in Israeli film 'Sallah Shabati', which made cinema history by being the first Israeli film to earn an Oscar nomination.
Two years later, Chaim made his English-language film debut alongside Kirk Douglas in 'Cast a Giant Shadow', while more recently in 2015 he was celebrated for his contributions to film and culture with the Israel Prize for lifetime achievement – his country's most prestigious honour.
He played more than 3,500 times on stage, and narrowly lost out on a Best Actor prize at the Oscars for his 1971 film portrayal of Tevye to Gene Hackman for his role as drug-chasing cop Jimmy 'Popeye' Doyle in 'The French Connection'.
Among celebrities leading tributes to Chaim was actor Cary Elwes, 60, who tweeted: "RIP Topol. There could only ever be one Fiddler on the Roof. What joys I experienced as a child watching him work and spending time with his family. He was truly larger than life. A great husband to his wife, Galia, and a great father to his children. My heart breaks for them."
Israel's ceremonial president, Isaac Herzog, 62, was among the country's dignitaries and politicians who paid tribute to the actor, and hailed Chaim as "one of the most outstanding Israeli actors," who "filled the movie screens with his presence" and "above all entered deep into our hearts".
Chaim's other film roles included Dr Hans Zarkov in 'Flash Gordon' and James Bond's ally Milos Columbo in 1981's 007 flick 'For Your Eyes Only' alongside Roger Moore.
He said he never complained about being forever associated with his role as Tevye, but addd in his later years he was more interested in charity work.
Chaim said: "I am interested in charities and find it more fulfilling than running from one (acting) part to another.
"When you are successful in a film and the money flows, yes, obviously, it is very nice. But to tell you that is the most important thing, I am not sure."