Chris Rock 'has NEVER had private apology from Will Smith for Oscars assault'
Despite his grovelling online posts, Will Smith has reportedly never sent a private one-on-one apology to Chris Rock for attacking him at the Oscars.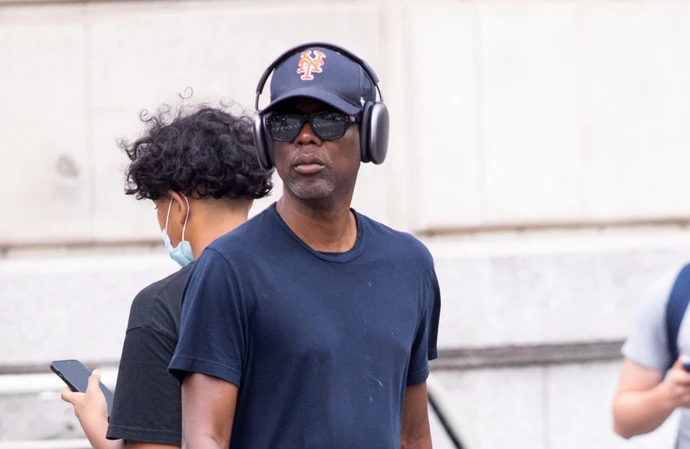 Chris Rock has reportedly never had a "one-on-one" private apology from Will Smith for attacking him at the Oscars.
The comic, 58, finally publicly struck back at 'Men in Black' actor Will, 54, for assaulting him at last year's Academy Awards in his live Netflix special 'Selective Outrage' aired on Saturday (04.03.23), but a source said his gags in the show about Will's wife affair could have been avoided if the shamed star had said sorry.
An insider told Mail Online on Tuesday (07.03.23): "Chris never got a one-on-one private apology from Will, only the public one which really meant nothing.
"Chris wanted to get this out once and for all and be done with it. This was very cathartic to him."
The day after he smacked Chris on the face at the Oscars for joking about his wife Jada's buzzcut, Will said on Instagram: "I would like to apologise to you Chris, I was out of line and I was wrong."
And in July 2022 the actor posted a grovelling video in which he told Chris: "I apologise to you. My behaviour was unacceptable and I'm here whenever you're ready to talk."
A separate source recently told People Will has desperately tried to "make amends" for attacking Chris, but the comic has never responded.
They said: "(Will has) tried unsuccessfully to make amends in the best way he could with Chris.
"But beyond that, family is important to him and (Will) leaned on them.
"It all has helped him look inside and mature. He is better but still remorseful.
"Will listened to those who tried to help him and feels that he has become a better person."
Another insider added Chris was "riding high" on the back of his much-anticipated Netflix show, saying: "He said what he needed to say and doesn't give a s*** about the reaction either way. He isn't worried.
"People have been waiting for (Chris') reaction for a year. For the most part, I think it was well received.
"People don't expect sugarcoating from Chris Rock."
Chris' 'Selective Outrage' show saw him joke about how Jada, 51, cheated on Will: "Everybody called him a b****, and who's he hitting? Me… Will Smith practices selective outrage.
"Everybody that really knows knows I had nothing to do with that. I didn't have any entanglements… she hurt him way more than he hurt me.
"Anybody that say 'words hurt' has never been punched in the face.
"But I'm not a victim, baby. You'll never see me on Oprah (Winfrey) or Gayle (King) crying… I took that s*** like (boxer Manny) Pacquaio."