U2 and The Rolling Stones asked to play Live Aid-style concert for Ukraine at Wembley
Huge names are being invited to perform at the Ukraine benefit at Wembley Stadium this summer.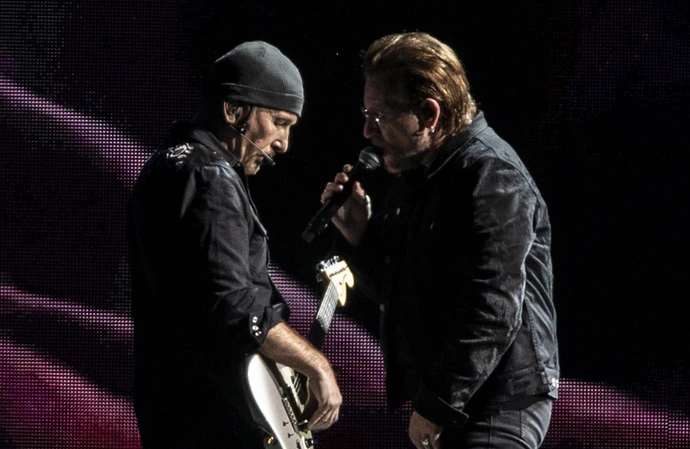 A "Live Aid-style" benefit concert for Ukraine may see the likes of U2, The Rolling Stones, Pink and more play Wembley Stadium on June 24.
Last month, marked the one-year anniversary of Russian President Vladimir Putin's full-scale invasion of its neighbouring country, and as the war continues to rage on, the event is not only vital to raise relief funds but to keep "hammering home the severity of the situation".
According to The Sun newspaper, huge names including Sir Paul McCartney, Adele, Florence And The Machine and Noel Gallagher could also be invited to perform to show their solidarity with Ukraine and President Volodymyr Zelensky.
A source told the publication: "It will be huge.
"It's going to be huge, properly A-list and on a global scale.
"It's something people have wanted to do for a while but a date has now been nailed down and booked at Wembley Stadium. Invitations to perform are going out thick and fast to the biggest names in the business.
"Of course, there is an awareness that at relatively short notice many superstars will have prior commitments.
"But they're optimistic that a number of those they've spoken to are already on board.
"For bands like U2 and Bono, who are pretty outspoken about their views on war and conflict, it feels like a great opportunity to keep hammering home the severity of the situation out in Ukraine.
"An event of this size can put real political pressure on the Russians, too.
"The only slight downside is that the date clashes with Glastonbury so that rules out some big names but the final line-up is certain to be pretty special."
The telethon will reportedly mirror that of 1985's Live Aid, which raised funds and awareness of famine in Ethiopia and was organised by Bob Geldof and Midge Ure.
ITV and Livewire Pictures, who put on the televised benefit 'Concert for Ukraine' last March, which saw performances from Ed Sheeran and Billie Eilish and raised a whopping £13 million, are part of the team behind the Wembley concert.