Godfather of soft rock David Lindley dead aged 78 'after months of illness'
Hailed as the godfather of the soft rock sound, multi-instrumentalist David Lindley has died aged 78 after a five-decade career working with the world's biggest names in music including Bob Dylan. Jackson Browne, Dolly Parton and Ry Cooder.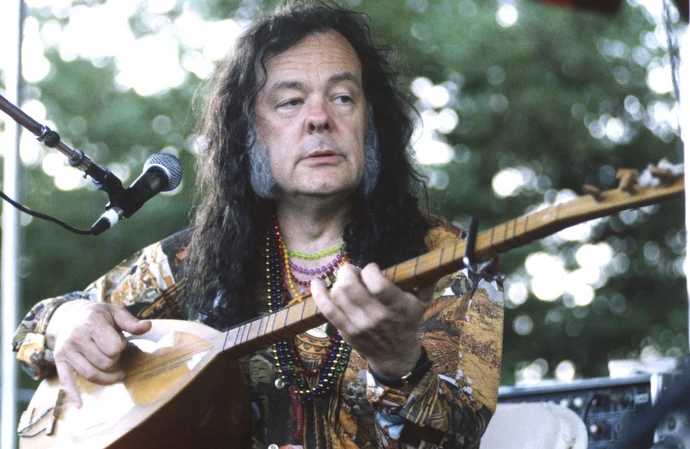 Musician David Lindley has died aged 78 after reportedly battling illness for several months.
The founder of the El Rayo-X band played with huge names including Bob Dylan, Graham Nash, Linda Rondstadt, Jackson Browne, Dolly Parton, Sir Rod Stewart, Bonnie Raitt and Ry Cooder among others, and passed away on Friday.
His friend Douglas Reynolds announced the news on a web page called David Lindley Medical Fundraiser on Custom Ink, which was selling T-shirts to raise funds for medical expenses, and said: "I am saddened to pass on the news that my friend David left the planet this morning, March 3.
"Thank you to everyone who purchased a tee and donated to the fundraiser.
"It will help his girls – his wife Joanie and his daughter Rosanne – not have to think about money at this sad time.
"Bills are still pouring in and there will of course be final expenses. I thought of turning this off but have been encouraged to keep it going for his girls, so I will."
Although David's cause of death has not yet been confirmed it is said he spent his final months fighting sickness.
Born March 21, 1994, David was known for playing a huge range instruments and is said to be one of the godfathers of the soft rock sound.
He played a vital role in forming Jackson Browne's easy listening folk-rock sound, and as well as forming the psychedelic band Kaleidoscope, he released his first solo album in 1981.
More recently, he performed during the Arroyo Seco Weekend in June 2017 and appeared at the Folk Music Center's 60th anniversary celebration a year later.
Among the stars who have flooded the web with tributes to the rocker were writer Stephen King, 75, who said: "So sorry to hear the great David Lindley has passed away. The world has lost a brilliant musician."
Singer Paul Young, 67, added: "I am so sorry to hear that David Lindley has left this earth. He rode shotgun with some of the finest American artists, and English ones too.
"Please listen to his solo albums, El Rayo X and Very Greasy. Such a fine guitar player and harmonist. Condolences to his wife Joan and family."