Louise Redknapp keeps her Sexiest Woman in the downstairs toilet
Louise Redknapp keeps her Sexiest Woman awards in the downstairs toilet and her son always hides them from his schoolfriends.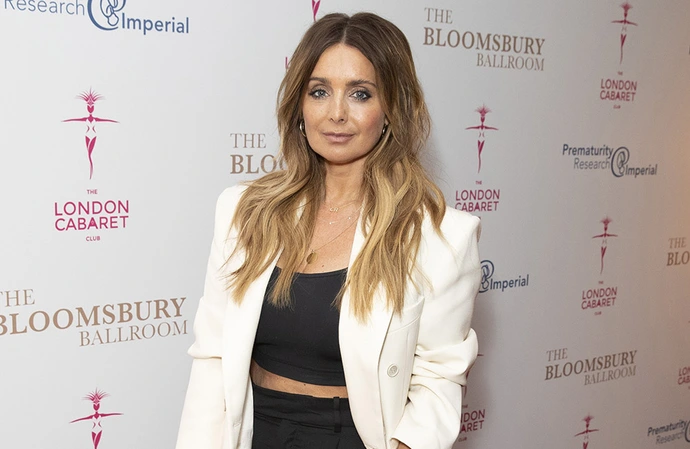 Louise Redknapp keeps her awards in the downstairs toilet.
The 48-year-old pop star - who was previously married to footballer Jamie Redknapp and has Charley, 18, and 14-year-old Beau with him - was voted Sexiest Woman of the Decade by FHM in 2004 and recalled going to collect the accolade whilst heavily pregnant with her eldest but revealed that her youngest now attempts to keep the awards hidden from his friends.
Speaking on 'The White Wine Question Time' podcast, she told host Kate Thornton: "I went to pick that award up pregnant - eight months. I wore a green dress and I looked like a big Granny Smith apple! I don't know what possessed me to even agree to go and pick up that award at eight months pregnant. I actually have those awards in the downstairs toilet today! And my 14-year-old puts them flat when he has his friends round. No jokes! He literally puts them down flat, he's like 'No one needs to see them! Why do we have to have them in the downstairs toilet?'"
The 'Naked' hitmaker - who shot to fame as part of girl group Eternal alongside Kelle Bryan and sisters Vernie and Easther Bennett before branching out as a solo artist - went on to reflect that it "cannot be easy" for her children to have their mother in the public eye but admitted her eldest is dealing with easier than her younger.
She said: "It can't be easy, can it? I suppose not all of their friend's mums will do our jobs. My older one much more kind of laughs it off now but the 14-year-old - even though I don't do anything for him to be wary of - said to me when I released my last music video 'It's nice to see you fully clothed!' I had trousers and a top and flats on!'
"But I'd never do anything that is not tasteful or that they'd really be embarrassed about. They are so proud and they are my biggest champion."