Heather Rae El Moussa 'obsessed' with baby son
'Selling Sunset' star Heather Rae El Moussa never expected to be as "obsessed" with her baby son Tristan as she is.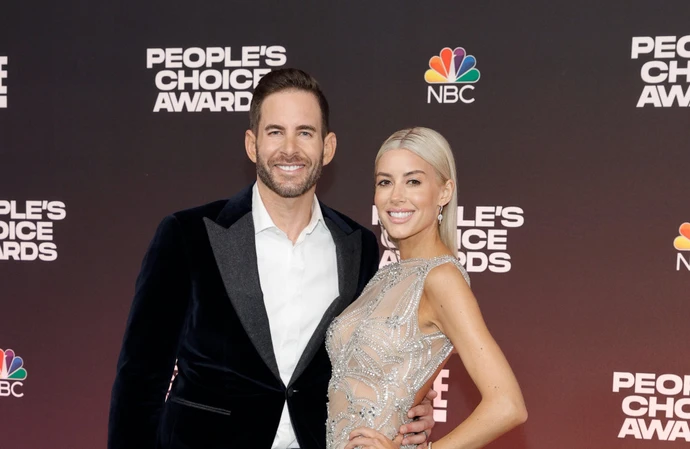 Heather Rae El Moussa never expected to be so "obsessed" with her son.
The 'Selling Sunset' star and her husband Tarek El Moussa welcomed baby Tristan into the world on 31 January and though the 35-year-old beauty thought she'd be ready to go out to dinner without the tot by now, she can't bear to be separated from him "at all" because they have such an "insane bond".
She gushed to 'Entertainment Tonight': "I didn't think I'd be this obsessed with him. I thought, you know, 'Oh, I'd be OK going to dinners' or 'I'd be OK going on the little trips' and it's hard to even go to the doctor or, like, leave the house at all or leave him at all to even shower and get ready. Now we have this little thing we have to protect for the rest of our lives and he's so precious.
"He's such a good baby. I have this insane bond with him that I didn't know I was going to have and I don't think you can experience that until he's here and you have those feelings."
Tarek - who already has Taylor, 12, and Brayden, 11, with ex-wife Christina Hall - has found fatherhood different this time around because he is able to more "present".
He said: "You know, I'm older now, I'm more established, I'm a little bit calmer.
"So, you know, I'm finding with Tristan I'm able to be a lot more present, meaning I don't have a million things racing through my mind. So every night, we get some one-on-one time and he lays on my chest for about an hour every night and that's where we really get to bond together."
Although the couple haven't had a lot of quality time together since Tristan was born, they don't mind because they know he needs them right now and their time will "come back" eventually.
Tarek said: "Well, right now we are definitely not in the norm. I mean, we are not, you know, she just had a baby, so do we have our normal one-on-one time? No, we don't. Do we get as much time together? No, we haven't."
Heather added: "Yeah, so that has been hard because we love spending time together, but we know the importance right now is Tristan and what he needs, and [Tarek] understands that too, so, you know, we try at night when he's holding Tristan, we get in bed together, we'll put on a show, we snuggle, but he's busy. He's in and out, rushing around. I'm on maternity leave right now, so I'm at home. I have a lot of moments with Tristan, but our time will come back."