Chris Pine finally reveals what was REALLY going on in Harry Styles 'Spitgate' video
Chris Pine has doubled down on claims Harry Styles never spat on him during a showing of their 'Don't Worry Darling' film by saying the singer was probably leaning over to tell him an in-joke about being knackered.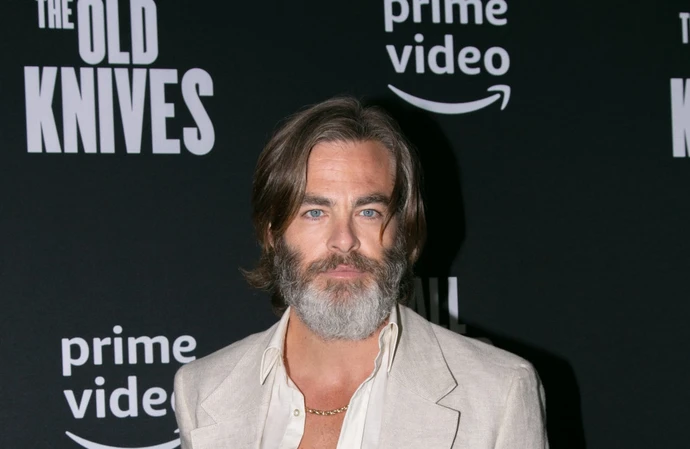 Chris Pine insists Harry Styles was probably leaning over to tell him an in-joke when the singer was accused of spitting on him at the Venice Film Festival.
The 42-year-old actor starred alongside ex-One Direction member Harry, 29, in Olivia Wilde's 'Don't Worry Darling' and were at a screening together in September when footage went viral that claimed to show the singer gobbing on Chris.
Chris has now told the new issue of Esquire magazine about 'Spitgate': "I was on the plane with my publicist, who says I look like Rachel from Friends (with my current hairstyle) – we're flying back from Venice.
"And I'm sleeping, having a great time on the plane. I love planes.
"And she wakes me up, in a, you know, in a state. She says, 'We have to craft a message about what happened in Venice.'
"And I'm like, 'About what?' 'About Harry spitting on you.' Which I have no idea what happened. She showed me the thing. It does look, indeed, like Harry spitting on me. He didn't spit on me."
Chris added about recalling the moment may have been shot when Harry told him a joke: "I think what he said, is he leaned down, and I think he said, 'It's just words, isn't it?'
"Because we had this little joke, because we're all jetlagged, we're all trying to answer these questions, and sometimes when you're doing these press things, your brain goes all befuddled, you know, you start speaking gibberish, and we had a joke like, 'It's just words, man.'"
A spokeswoman for Chris said at the time the clip of Harry leaning over Chris was released: "This is a ridiculous story... a complete fabrication and the result of an odd online illusion that is clearly deceiving and allows for foolish speculation.
"Just to be clear, Harry Styles did NOT spit on Chris Pine. There is nothing but respect between these two men, and any suggestion otherwise is a blatant attempt to create drama that simply does not exist."
'Don't Worry Darling' was plagued by rumours of a fall-out between director Olivia, 38, and its star Florence Pugh, 27, which Chris also tackled in his chat with Esquire.
He said: "If there was drama, there was drama. I absolutely didn't know about it, nor really would I have cared.
"If I feel badly, it's because the vitriol that the movie got was absolutely out of proportion with what was onscreen.
"Venice was normal things getting swept up in a narrative that people wanted to make, compounded by the metastasizing that can happen in the Twittersphere. It was ridiculous."