Lily Collins: 'It'll be a juggle but I'd love to start a family!'
Lily Collins has said she is ready to "juggle" a busy personal and career life with her director husband Charlie McDowell by having kids.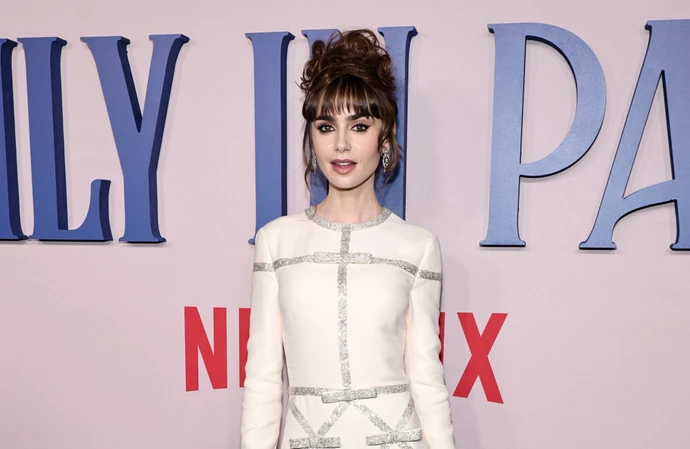 Lily Collins would "love" to have a family with her husband Charlie McDowell.
The 33-year-old 'Emily in Paris' actress married the 39-year-old film director – whose parents are actor Malcolm McDowell and actress Mary Steenburgen – in 2021 and has now said she wants to juggle a career and packed personal life.
She told Harper's Bazaar magazine when asked if she had plans for children with Charlie: "Of course, I'd love to have a family. So there's the personal, the work, there's the blending of the two... it's always a juggle, but I want it to be – I want to be able to do all the things I enjoy.
"The key thing is finding out what makes sense for us."
Lily added she had already blended her personal and home life by working with Charlie when he was her fiancé on the set of the 2021 film 'Windfall', which he directed, produced and co-wrote.
The actress – who plays the wife of a rich company boss in the flick, which sees the couple find a burglar at their holiday home – said: "It was quite seamless because Charlie treated all the cast the same way – he's very much an actor's director.
"There were times I forgot he was my fiancé, because we had such a creative rapport."
Lily also hit back at critics of her Netflix comedy hit 'Emily in Paris', in which she plays out of her depth American marketing executive Emily Cooper, who crosses the pond from America to France and struggles with work and romance.
The first series was dismissed by some as outdated due to its "stereotypical" representations of French people, but Lily said: "I think the fact it's gone on for three seasons means enough people are loving it to binge on it... and even if you want not to like it, you're probably bingeing too!
"When we went back to film the second season, people would just come up to us on the street and say, 'Thank you for the show – thank you for making us smile.'"