Madonna's new toyboy! Queen of Pop 'dating 29-year-old boxer after splitting from model Andrew Darnell'
Madonna reportedly has another toyboy lover – 29-year-old boxer Josh Popper, who she is said to have been seeing after she split from model Andrew Darnell, 23.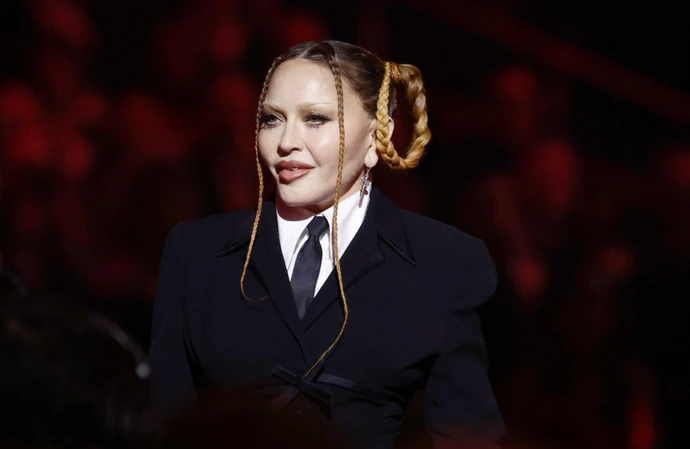 Madonna is reportedly dating a 29-year-old boxer after splitting from her model boyfriend Andrew Darnell.
The 64-year-old Queen of Pop has been seeing fighter Josh Popper – who has been training one of her children at the Bredwinners gym in New York City – for weeks, according to insiders.
One source told DailyMail.com on Wednesday the pair have been "seeing each other romantically".
Madonna – who is mourning the death of her older brother Anthony Ciccone after he passed away on Sunday (26.02.23) aged 66 – was seen cuddling up to Josh in a series of images posted on her Instagram earlier this month, which showed her pressing her lips to his shoulder and squeezing one of his bulging arms.
Josh posted one of the photos on his account, and included a second snap with his arm wrapped around Madonna as they posed at a boxing ring.
The southpaw had been selling life insurance before the Covid pandemic spurred him on to open the Bredwinners gym in Manhattan's Flatiron District nearly three years ago, where he has been teaching one of Madonna's six kids to fight.
He has also appeared on the latest season of Bravo's reality series 'Summer House' which follows a group of nine young friends living a summer house in Montauk in East Hampton.
DailyMail.com said he refused to confirm or deny that he was dating Madonna.
Madonna has reportedly been suffering a "crisis of confidence" since her recent split from 23-year-old model Andrew.
A source told Page Six: "It was only a very casual thing (with Andrew) so she's not broken-hearted. It's just that it has come at a bad time.
"She's having a bit of a crisis of confidence and this doesn't help. She had a lot of fun with Andrew but it was never love or anything like that."
Madonna and Andrew started dating after the end of her three-year relationship with 28-year-old former backing dancer Ahlamalik Williams.