Madonna 'was paying for troubled brother's rehab until his death'
Despite years of animosity between Madonna and her older brother Anthony Ciccone, the singer is said to have been footing the bill for his treatment at the rehab facility where he is thought to have died after ripping out his feeding tubes.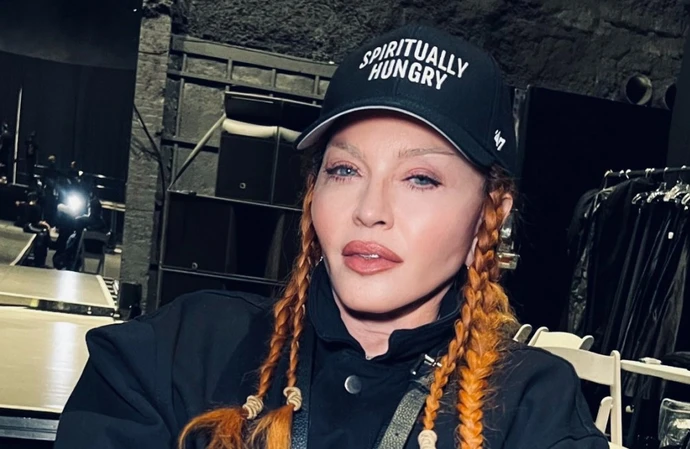 Madonna was reportedly paying for her troubled brother's rehab treatment before he died.
Despite years of animosity between the 'Material Girl' singer, 64, and her older sibling Anthony Ciccone, 66, she is said to have been footing the bill for the centre where sources say he passed away on Sunday. (26.02.23)
Page Six reported on Tuesday (28.02.23): "When Anthony recently became unable to care for himself, his superstar younger sister stepped in to pay for his rehabilitation."
Insiders also told TMZ on Tuesday (28.02.23) Anthony's stay at the Michigan treatment facility ended last week after he reportedly ripped out his feeding and breathing tubes.
Anthony – who spent years battling alcoholism and became estranged from his family when he ended up homeless – is said to have died knowing "the consequences" of removing his feeding equipment, according to the outlet.
Madonna's family are also said to have been at Anthony's bedside during his final days.
Anthony is thought to have spiralled into depression and alcohol abuse after the death of his mum, Madonna, and his problems are said to have deepened after he was barred from seeing the son he had in 1993 after he and his partner split six years after his birth.
Madonna took to her Instagram on Monday (27.02.23) to pay tribute to her late brother and thanked God she still has her "creative life" to keep her going as she mourns her brother.
She thanked Anthony for "blowing" her mind in her first post since his death, and followed it up with another that showed her in rehearsals with dancers for her upcoming tour.
She captioned it: "Thank God I have my creative life to inspire me and keep me going.... #madonnacelebrationtour."
An hour earlier she paid tribute to her literature, philosophy and music-obsessed sibling by thanking him for passing on his knowledge and recommendations.
She posted on a black and white picture of her partying with friends and a moody-looking Anthony in their younger days: "Thank you for blowing my mind as a young girl and introducing me to Charlie Parker, Miles David, Buddhism, Taoism, Charles Bukowski, Richard Brautigan, Jack Kerouac, expansive thinking outing the box. You planted many important seeds."
Anthony told the Daily Mail in 2011 while he was homeless he was a "zero" in the eyes of his family and an "embarrassment", adding: "If I froze to death, my family probably wouldn't know or care about it for six months."
At the time he said he had been living under a bridge in Michigan after losing his job with his dad.
Despite accusing his family of turning their backs on him, Madonna repeatedly offered to help by paying for him to go into rehab and his dad offered to get him help if he went into counselling.
He completed a stint in rehab in 2017 before accepting his sister's help again before his death.