Drew Barrymore: 'There will NEVER be an E.T. sequel!'
Drew Barrymore has dashed film fans' dreams of an 'E.T. The Extra Terrestrial'  sequel by revealing its director Steven Spielberg told her her will never make a follow up as he doesn't want to be "greedy" or "water down" the impact of the original.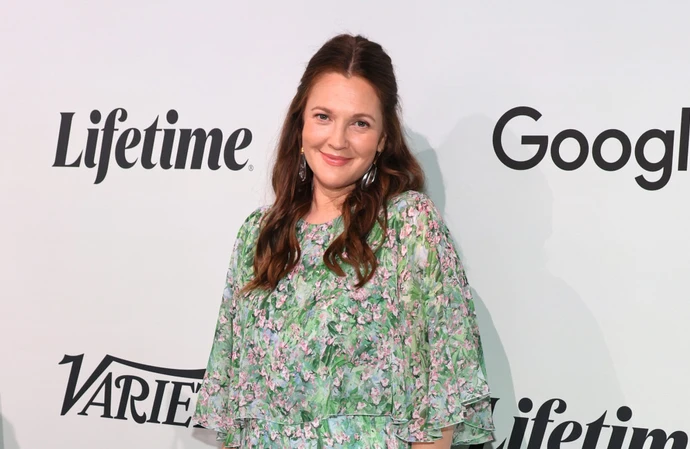 Drew Barrymore says there will never be a sequel to 'E.T. The Extra Terrestrial'.
The 48-year-old actress made her name playing Gertie Taylor in Steven Spielberg's 1982 classic, but says the director vowed to her he would never make a follow-up to the blockbuster as he didn't want to be "greedy" or "water down" its impact.
She told E! News: "Steven Spielberg became like a father to me, and I remember sitting in his hose one day and he said to me, 'I will never make a sequel to this movie.
"And I really understood were he was coming from – (it was) something so beautiful and contained, and (he said) 'I don't want to be greedy and water it down in any way.'"
Drew added that despite working in the showbiz industry since she was 11 months old – when she appeared in a puppy ad – she will always feel like an outsider.
She said: "It's so funny because I've been in this industry my entire life – I started working at 11 moths old, and I will never feel lie a showbiz person, like, that just isn't who I am."
Drew spoke about the possibility of an 'E.T.' sequel after it emerged there were plans for a follow-up that was co-written by 'Jurassic Park' director Steven, 76, and which was more like a horror flick.
It nearly got made after Universal Pictures demanded a follow-up as 'E.T.' made nearly $800 million at the worldwide box office on a budget of $10 million.
'E.T. 2' was called 'E.T. II: Nocturnal Fears' and was Steven wrote it with screenwriter Melissa Mathison in the year of the original's release.
The plot sees the Taylor children – who discovered E.T. in the original – missing their alien friend, only for them to become overjoyed to find a UFO. But it turns out this breed of alien are evil man-eaters with giant red eyes and fangs, led by a being called Korel who is at war with E.T..
When the evil alien kidnaps and starts torturing the Taylor kids, E.T.'s best pal from the family Elliot lets out a wail so powerful the alien hears it in space and comes to their rescue.
Steven later said he felt if the film had gone ahead it "would do nothing but rob the original of its virginity".