Wendy Williams 'is living a healthy lifestyle'
TV star Wendy Williams is focused on her wellbeing, according to her publicist.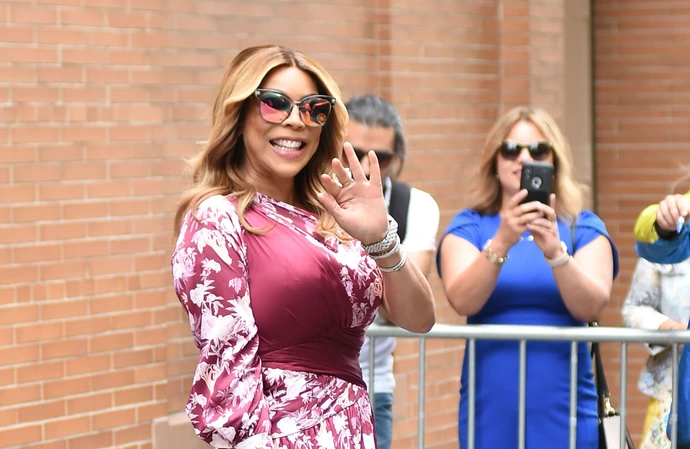 Wendy Williams is focused on her "overall wellness".
The 58-year-old star was released from a wellness facility four months ago, and Shawn Zanotti, her publicist, has revealed that she remains focused on her wellbeing.
Shawn told PEOPLE: "Wendy is living a healthy, holistic lifestyle.
"[She] regularly attends the gym and is focused on her overall wellness at this time ... travel is a part of her enjoyment."
Wendy was recently spotted in New York City ahead of an upcoming trip overseas.
The outspoken star confirmed that she's "formerly retired" from the TV industry, following her recent health troubles.
She told reporters: "I'm shopping for kitty litter because I have a wax museum in Paris and one in California.
"I'm going for a week in Paris and then three weeks in California and then immediately fly back. And then I want to be on TV, stuff like Seth Meyers, Joy Behar, Whoopi Goldberg, 'The View', stuff like that. I am formerly retired."
Wendy was released from a wellness facility in October.
The TV star insisted at the time that she was feeling "better than ever".
She said: "Thank you to my fans for your love, support and many prayers. I am back and better than ever."
Last year, Wendy claimed she was over her health problems and that she felt ready to resume her TV career.
The talk-show host said at the time: "[My] health is very well and I've actually had a few appointments. I'm 57 now, and I have the mind and body of a 25-year-old.
"I'm very comfortable. My partners with the show, everybody's ready. Give me about three months. There are private things that I have to deal with and then I'll be ready to come back and be free and ready to do my thing."